Introduction
So, here we are with another blog on mens underwear motivation. After all, it is your basic piece of clothing and if it doesn't motivate you, then I don't what should. Well, talking about this particular mens thong underwear by Good Devil is definitely something to look up to. In fact, the Mesh Waistband Thong by the brand is a super-stunner for sure. Well, the model certainly looks very happy wearing sexy underwear.
Good Devil has always been the rule-breaker, revolutionary, and tempting kind of mens underwear brand. Moreover, it ensures that the wearers feel the same about their products. Therefore, here we are with the skimpy, sexy, scintillating, and sensuous mens thongs by the brand for you. It is here to motivate you to be the best.
Main Features:
Being the drab young man who completes everything on time and makes sure to be the nicest boy in town is dull. You're going to enjoy how gooood…it is to be terrible. Being the Good Devil is the new sexy. Good Devil Underwear is the best option for you if you want to uphold this motto. Men's underwear has been around for a while and has always been known for boosting the surge of adrenaline that gives you the drive to attempt something new. There can never be enough said when you start talking about a pair of Good Devil Underwear.
The Mesh Waistband thong underwear for men is a pair that you MUST have for your sexual encounters. Whether you choose to have some 'me time' or when you want some hot & steamy session with your partner. With a skimpy fit on the body, the mesh or sheer underwear for men is all about displaying your assets in the best way possible. Some of the key highlights include:
Extremely low rise fit
Mens mesh underwear with everything on display.
Double waistband – mesh strap with a thin piping string below that.
Stunning cut-outs for more skin show.
A contouring pouch in sheer fabric that provides a snug fit.
Sexy mens thong back.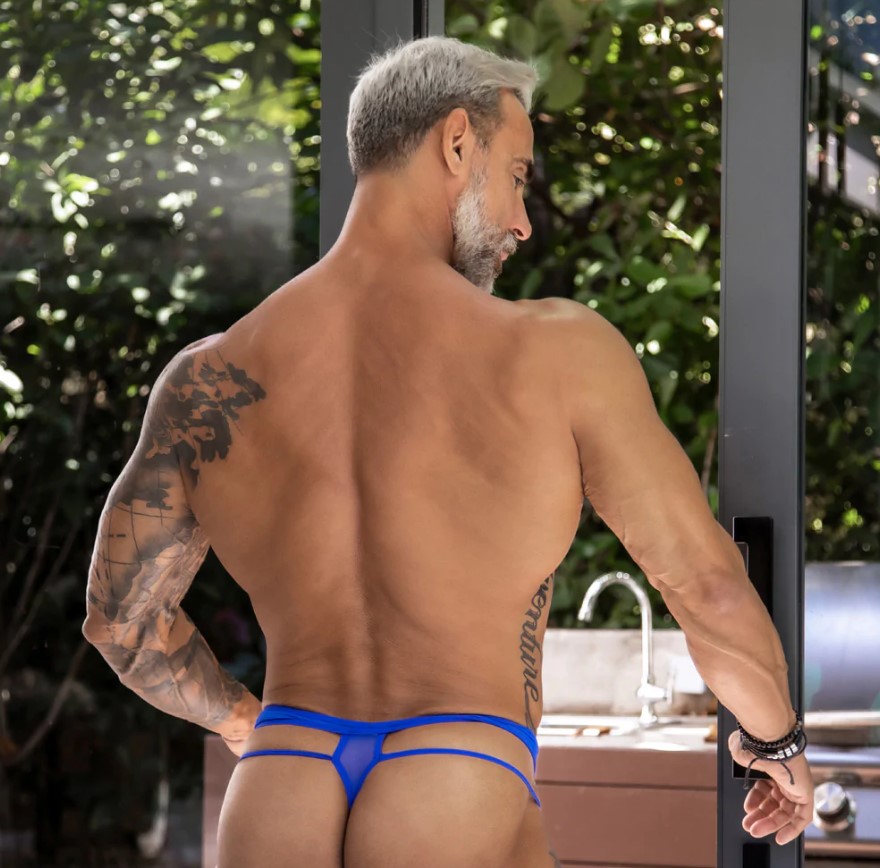 About The Brand
The exotic label's products are designed to make you feel extremely seductive down below. You may find stunning designs, sparkling cuts, exposing pouch openings, and much more with a range of styles starting with briefs made of sheer fabric. The company has lived by the claim that they don't sell sex but rather the experience ever since it entered the market. If you look closely, you'll see that the company has a distinct lineup of men's underwear that is admirable in and of itself. Men's g-strings, bikinis by Good Devil, and thong underwear are among the other best-selling collections. The brand's items appear sparse, but once you put on the shoes, the level of luxury is beyond your wildest dreams. However, in order to feel that way, you need to go forward. You don't want to go back to the traditional looks that make you feel ordinary every day.
Know more about Good Devil here.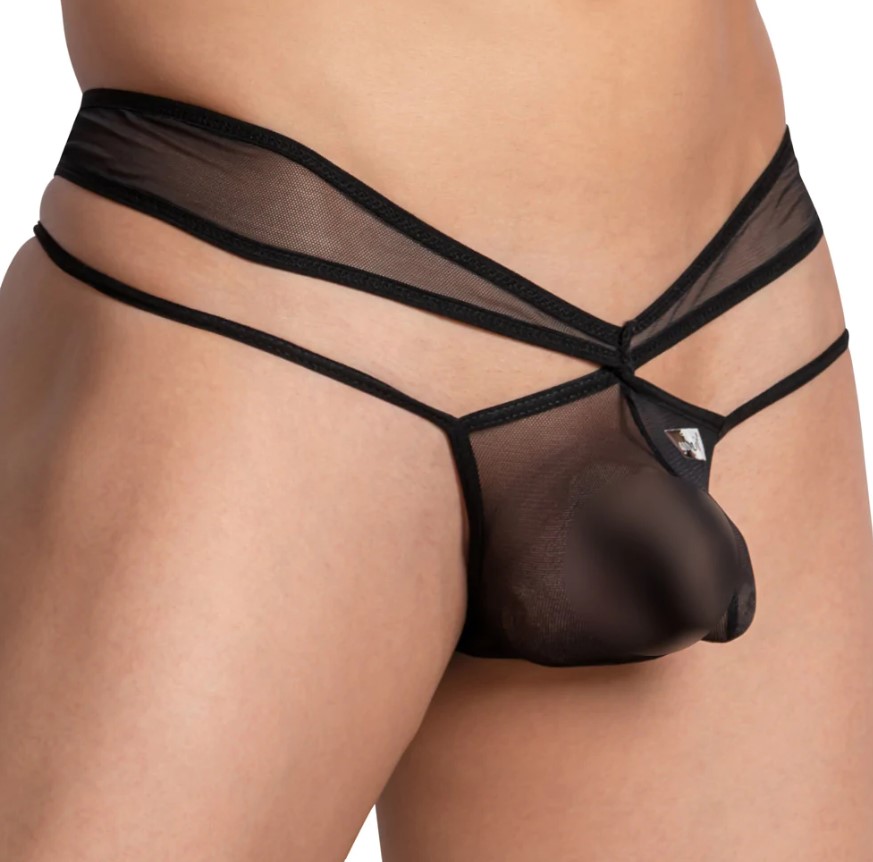 Fabric Used
The perfect blend of Polyamide and Spandex is used in the guy thongs by Good Devil.
Sizes
The sizes available in the enticing thongs for men are:
Small
Medium
Large
Extra Large
Colors
The mens thong is featured in the following tasteful colors:
What do we like?
24*7 ventilation for your assets with mesh fabric.
Skimpy yet fashionable design.
A pouch that is comfortable yet supported and confined to the fabric.
What can be the problem?
For first-time wearers, the mesh can be slightly itchy. Therefore, you must wash it thoroughly (not like a maniac) to soften the fabric.
Price:
$17.40
Buy it here:
Skiviez: Good Devil GDK061 Mesh Waistband Thong
GoodDevil: Good Devil GDK061 Mesh Waistband Thong
Mensuas: Good Devil GDK061 Mesh Waistband Thong
Erogenos: Good Devil GDK061 Mesh Waistband Thong
You May Also Like:
Rihanna Valentine's lingerie line is for anyone who wishes to look sexy
This Valentine say "I LOVE YOU" in the swag with man thong
Planning for Netflix and Chill this Valentine's? Checkout these pairs of men's G-string underwear
This is the reason why I don't wear men's boxers on Valentine's
This Valentine's Day don't be single with mens bikini underwear