If we have to ever pick one celebrity who is bold and sexy, it has to be Rihanna. Rihanna as a celebrity never hesitated to go bold with her looks. Recently, SAVAGE X FENTY launched a new line of men's lingerie for Valentine's Day called Rihanna Valentine's lingerie Line. Savage X Fenty celebrates fearlessness, confidence, and inclusivity and with every style, they want to make every wearer feel sexy and have fun when doing things.
Speaking about Valentine's Day collection, it includes everything satin boxers, harnesses, and meshes crop tops. You can even spot the 'Glossy Fossy' line for blokes with many of the garments coming in a vibrant 'Goji Berry Red'. This range includes mesh tops, crop tops as well as heart-print satin boxer shorts. Because the brand believes the right confidence isn't about staying in shape hence all these styles are available for all types of people, even for those with 3XL.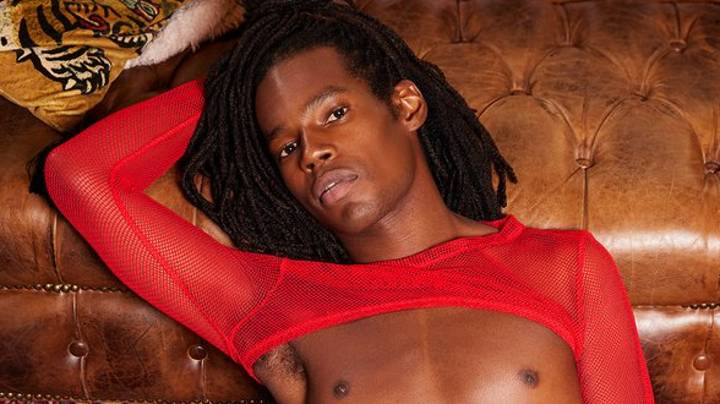 Although the entire collection of Savage X Fenty comes with delicious styles of lingerie, we have come up with a few pairs that will compliment the occasions to a much greater extent.
Jockstrap underwear for men is in itself a sexy pair of lingerie and the way Savage designed this pair makes it perfect for your Valentine's Day celebration. It includes a signature logo waistband as well as a contour pouch for better support. Along with being sexy, this pair of jockstraps is comfortable and great for your all-day wear.
The soft and supportive straps in this pair of male lingerie make you feel great. The combination of 57% Cotton, 38% Modal, 5% Spandex makes it much more stretchable and flexible.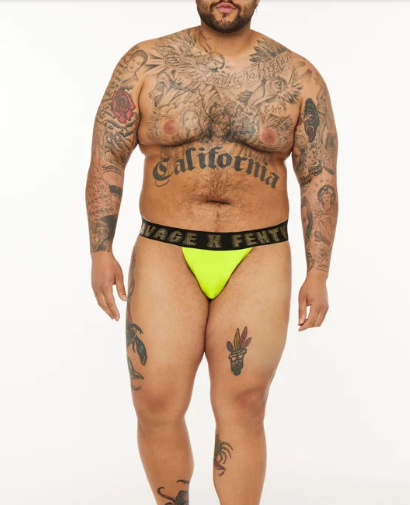 Usually, boxers are not suggested for occasions like Valentine's because of their casual silhouette. However, Savage X Satin Boxers are not like your ordinary pairs of boxers. The satin fabric used in it gives it a rich and premium look. For better grip, designers have used an elastic waistband. These mid-rise boxers come with functional fly and button closure.
The cute heart prints make these satin boxers look very appealing.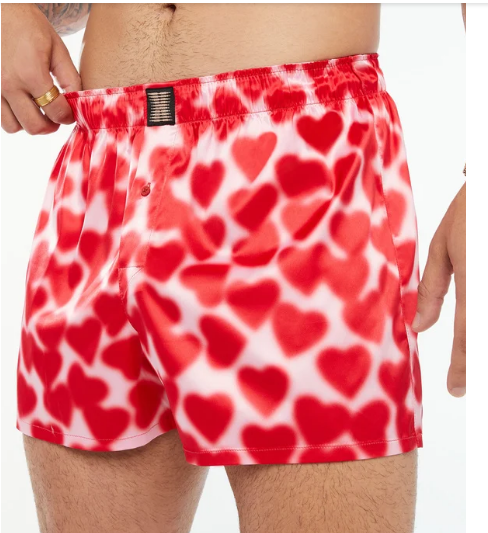 3. Savage Thong by Rihanna Valentine's lingerie
Savage Tagged Thong Briefs for men is another incredible style that you can consider for Valentine's Day. It comes with a signature logo as well as minimal coverage. The front contour pouch gives your manhood great support and right hold. For extra comfort and ease, designers have come up with an elastic waistband.
4. Savage X Mesh Briefs- Only 7 left
To make your Valentine's Day more special, the brand has come up with a sexy pair of men's briefs, Savage X Mesh Briefs. This pair of brief underwear has been crafted with a soft mesh and a solid waistband. For better comfort and support, designers have included a front contour pouch made out of modal. The solid waistband with a matching X logo is the center of attraction.
Also, hurry up because the brand is left with few pairs of this style, 7 to be specific.
5. Glossy Flossy Crop Top
Crop Tops are certainly designed for females, but Savage has recently introduced Glossy Flossy Crop Top for men to help them look good on Valentine's Day. It won't be incorrect to say that Glossy Flossy Crop Top can help them to take things to next level. Moreover, the soft mesh used in it gives a relaxed fit. 86% Nylon and 14% Spandex is a combination that makes this style more comfortable and stretchable.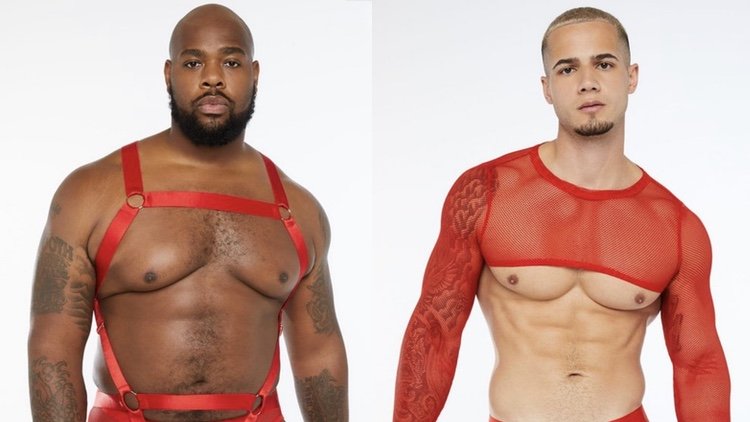 6. Savage X Trunks
If occasions like Valentine's Day are around and you are left with nothing to wear, male trunks are the safest option for you, especially Savage X Trunks. This style of male lingerie is the right fit for all bodies. Furthermore, it features a signature logo waistband as well as a contoured front pouch resulting in all-day comfort as well as support.
This Valentine's Day not just feels sexy but feels confident and fearless. This Valentine's celebrate inclusivity with Rihanna Valentine's lingerie Savage X Fenty.
You May Also Like:
What is the right occasion to wear men's bikini underwear?
What makes Kane Brown so confident while workout? Are those male briefs?
Hot male underwear brands to consider this 2022
Men's lingerie styles to try this Valentine's Day
Kim Jones Top Five Looks From Dior FW22 to rock with men's jockstrap