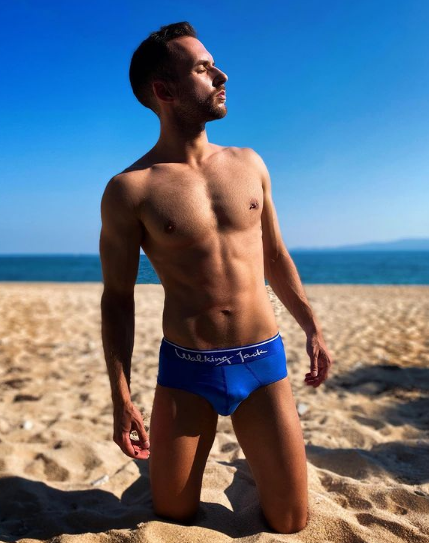 Model Instagram
Stathis Kapravelos
https://www.instagram.com/ekapravel/
Introduction
Today in our motivation section, we've got for you a splendid and exemplary men's underwear that is subtle by looks and is absolutely by the feel below the belt. Raise your hands together for the Walking Jack Bluebird Solid Briefs are designed for men who acknowledge comfort and good looking designs below the belt. The Walking Jack Bluebird Solid briefs for men are a contemporary interpretation of the ideal pair of briefs for men. They highlight more extensive sides for an ameliorating fit and a looser waistband than the Core Line so it fits, without limitations, directly over your hips. The Solid Briefs are typical rise brief underwear for men and made in Portugal from the best quality materials.
Main features:
Well, enough's said about the male briefs for the Walking Jack underwear as the introduction. Let us look at the features that make these men's underwear such a delightful option for your underneath fashion. With a waistband shimmery waistband that is slightly looser to make sure that it doesn't leave a mark on the skin. However, the fabric below the waistband is made to hold your intimates carefully and in a supportive way. The clean and solid fit visually appeals to the spectator or even the wearer. The pouch underwear features a contoured fit for manhood.
Take a look at the features in brief about the men's briefs below. Before that, check out this Instagram post here – https://www.instagram.com/p/CFZTT7csfsj/
Normal rise (sits right above your hips).
Soft and durable fabric.
Cotton and elastane mix.
Flatlock seams everywhere to reduce irritation.
Soft waistband with a luxurious, shiny finish.
Woven label with washing instructions.
Easily removable (by hand) size label.
Contoured, lined pouch for hold and extra room.
Timeless style.
Elegant design.
Ideal for everyday wear.
Made in Europe – This garment is designed in Greece and manufactured in Portugal.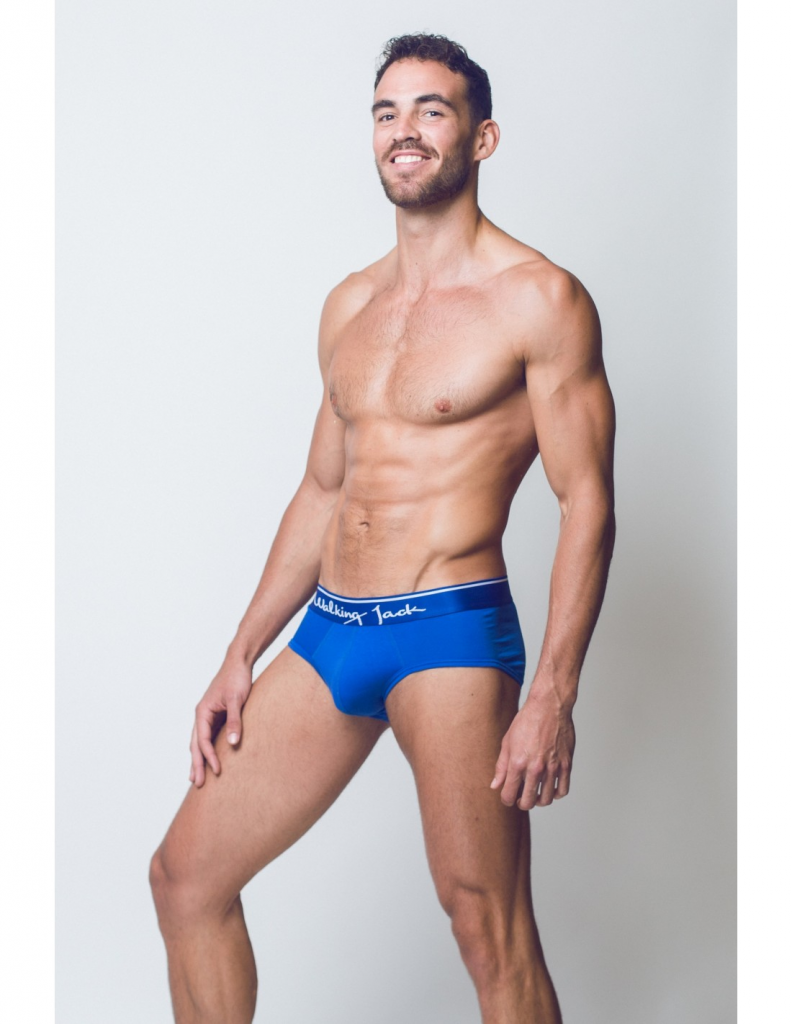 About the brand
Established in the year 2018, Walking Jack is a European men's underwear brand. The label brings forth some of the most fashionable and comfortable underwear for men that feature handsome appeal, comfortable approach, conventional yet modern cuts and form-fitting styles. As the brand mentions, "Walking Jack creates men's underwear that goes the distance!"
Fabric Used
Cotton and elastane mix
Sizes
Small
Medium
Large
X-large
2XL
Colors
Blue
What do we like?
We love the following things about the men's brief underwear:
The fit of the waistband and the rest of the fabric.
The deep blue color of the male briefs.
Easily removable size label for the no-scratch feeling.
What can be the problem?
The waistband can be a problem too. It is looser than the rest of the fabric might turn over when you bend or do something.
Price:
€20.00 – €22.00
£55
Buy it here:
https://walkingjack.com/underwear/40-141-bluebird-solid-briefs.html#/29-size-m/55-color-blue
https://menandunderwear.com/shop/underwear/walking-jack-bluebird-solid-briefs
https://queerture.com/products/bluebird-solid-briefs-x-3-pack
http://www.alphamaleundies.com/walking-jack-bluebird-briefs/