Features that make the men's brief underwear a must-have
Cocksox recently brought forth the CX01 brief underwear for men that is all about comforting, supporting, and enhancing your personality for the better.
Take a look at this YouTube video where the features are discussed with the models showing off their physique. Check it out here –
Covered elastic along the waist provides an instant fit. In fact, Cocksox underwear was also posted on Instagram with a dedicated post for the men's briefs. Click here to see –
Take a look at the descriptive features of these men's briefs by Cocksox underwear below.
Unique Cocksox® enhancing pouch – the pouch enhancing underwear features a pouch that makes your manhood visible by shaping it and adding to the support.
Ultra low rise styling
Internal elastic waistband for extra comfort & support
Flattering, unlined cut for maximum style
The rear is seamless and smooth
Super high-performance fabric
Pad Print care labels (no scratchy tags!)
Designer style
Fabric composition: 92% Supplex Nylon, 8% Lycra Spandex
Why have these men's brief underwear?
There are numerous reasons for which you must try these briefs for men. They include:
The unique Cocksox enhancing pouch that makes sure your manhood is visible even when you're wearing pants. The pouch is responsible for shaping the manhood as well as elongating as per the size of the same.
The no-seam in the back for comfortable seating
No tags on the inside for ultra, no-itch comfort.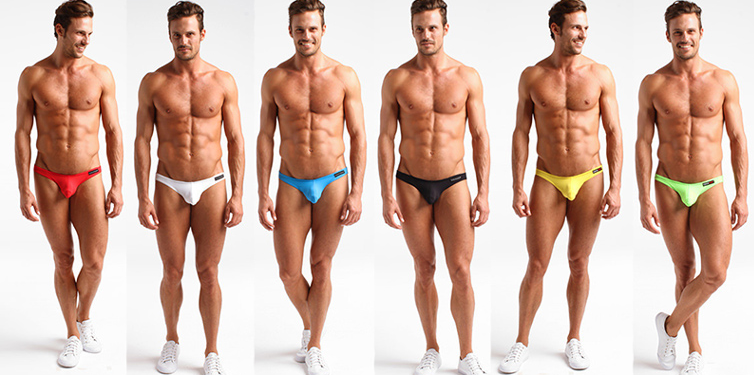 Picture credit: Underwear Expert
Why you shouldn't have this men's underwear?
The men's brief underwear are the perfect options for you and there's no possible reason for not having these.
About the brand
Cocksox underwear is one of the most popular men's underwear brands that feature revolutionary techniques in their collection. The hot underwear for men brand helps you feel incredible in your basics. If you want to know more about the men's designer underwear brand, click here.
Product fitting
If you take a closer look at these men's briefs by Cocksox underwear, you'd notice that the low rise underwear provides a no-ride-up fit. The comfortable thin waistband keeps it soft on the skin and the fabric hugs everything that it touches below the belt.
Best occasions
We recommend these briefs for men for work, play, and everything else.
Fabric composition
Fabric composition: 92% Supplex Nylon, 8% Lycra Spandex
Colors
Outback black
Red
Navy
Velocity Stripe
Octane orange
Turbo green
Cloud 9 white
Emerald green
Gold; and
Lime
Available sizes
Small
Medium
Large
X-large
Why would we recommend it?
We can recommend these men's brief underwear for:
The support
The enhancement
The comfortable fabric blend
Price
$20.00–$26.25
Buy it here:
https://www.mensuas.com/products/cocksox-cx01-brief?variant=32431191916615
https://www.be-brief.com/products/cocksox-cx01-brief?variant=34442430775429
https://www.hisroom.com/cocksox-cx01-enhancing-pouch-brief.shtml
https://www.freshpair.com/products/cocksox-brief-cx01
https://www.cocksox.com/collections/sexy-mens-underwear/products/brief-cx01?variant=32284816015426
You May Also Like:
How to deal with different fabrics of men's lingerie?
Pouch underwear for men is extremely beneficial, want to know the reason?
How will you dress for New Year's eve, have you thought about it?
The only ways to keep your pants getting wet from the last pee drops