Different fabric , different features in men's lingerie so why do men treat them in the same manner when it comes to washing?
Here are a few tips on how to handle each fabric in a better way.
1.Cotton
Cotton is one of the easiest fabrics to deal with when it comes to clothing. Whether it's your cotton-based mens lingerie or your cotton T-shirt, you can wash it without getting worried about damaging parts. The biggest advantage of cotton-based male lingerie is that it can withstand high temperatures as boiling water does not affect the strength of the fiber.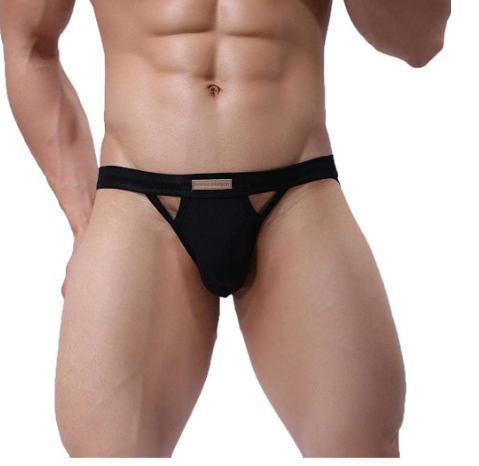 People who are obsessed with chlorine bleach, cotton-based men's underwear gives them the freedom to use them. Just make sure you go with color-safe bleach on dyed cotton. Also, you do not require any specific detergent, just a good quality detergent for cleaning cotton-based male lingerie. As compared to other lingerie, cotton male underwear takes a much longer time to dry up therefore, in case of tumble dry ensure that the dryer heat setting is at a higher temperature.
For men who have been looking for a pair of underwear for everyday comfort, cotton undies can be trusted blindly.
2.Linen
Linen is a sophisticated and classy fabric. Well, there are various varieties of linen in the market. Some of them are washable and some of them need to dry clean so make sure you check the label just to know in which category your linen underwear falls.
Usually, drapery linens, upholstery linens, and decorative linens are advised for dry cleaning. Linen mixed men's lingerie can be washed gently with hands.
As said, precaution is better than cure therefore always read the instructions given on the label no matter what.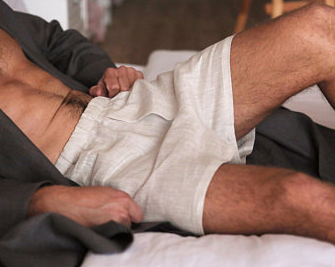 3.Microfiber
Fabric-like Acrylic, nylon, and polyester microfibers underwear for men are great for machine wash, tumble dry and dry cleaning. Before placing male lingerie based on these fabrics in a machine, place them in a lingerie bag so that you don't lose the shape of your underwear.
4.Nylon
Nylon underwear for men underwear is known for excellent strength and abrasion resistance and great for your sports activities. The biggest USP of mens lingerie made out of Nylon is its fantastic elasticity due to which fabric can stretch their limits without losing their shape.
Nylon lingerie can be machine washed and tumbled dried at low temperatures. For better cleaning, you may use warm water and fabric softener for the final rinse cycle. If you feel that your boxers require a little bit of ironing, yes you can.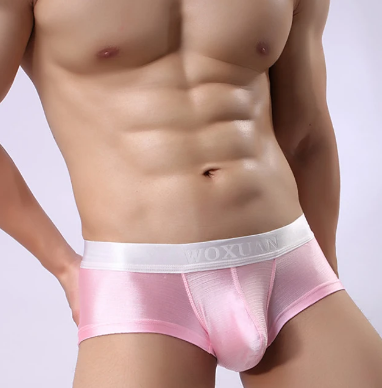 5.Polyester
After Nylon, Polyester is another great fabric that is great for your gym classes and exercising. Polyester based men's underwear can be machine washed at low temperature and should be removed as soon as it tumbles dried.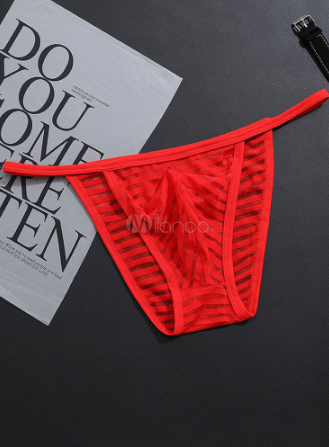 6.Silk
Silk is luxurious fabric and the styles of underwear made out of it are appropriate for your special occasions like foreplay and sexual intercourse. You need not wear them on an everyday basis.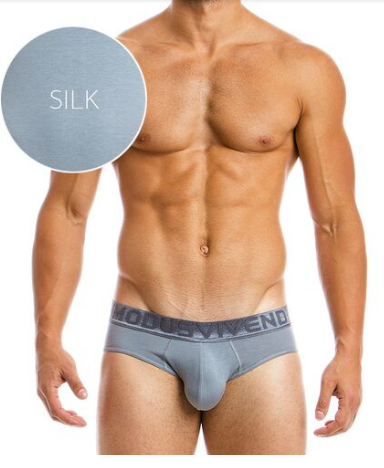 The lingerie styles which are made out of delicate fabric are not appropriate for machine wash. You need to gently clean them with mild soap and lukewarm water.
People who are obsessed with bleach should keep it away in the case of silk lingerie as it can harm the quality of the fabric. For more must read here and
Lastly,
7.Spandex
Spandex is a great fabric that is highly trusted and used in underwear to enhance elasticity and flexibility. Spandex based male lingerie can be washed in lukewarm water but should never be treated with chlorine bleach. Instead, if you wish to use bleach on any style of underwear whether it's men's boxer brief underwear, men's briefs or boxers underwear, use color-safe bleach only.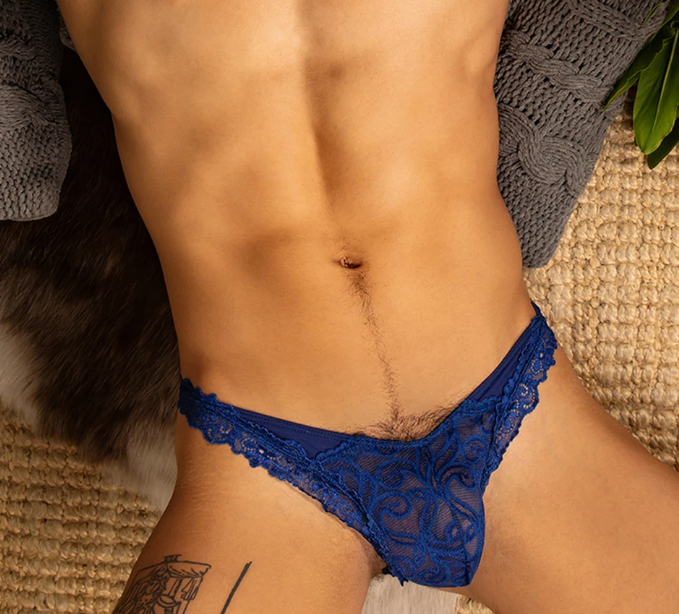 Tumble drying Spandex underwear requires a low-temperature setting.
Try these fabric and also comments down which is the best fabric in men's lingerie for you?
Read more here:
How to pick the best lingerie style for men?
How to flaunt your men's lingerie style?
How to deal with different fabrics of men's lingerie?
Male singers and their obession with these styles of male lingerie