Image Source: Instagram
Model Instagram
Matt Luscious
https://www.instagram.com/mattluscious/
Features that make the men's briefs a must-have
When you talk about briefs for men, you expect the ordinary and conventional options to be provided to you. However, Box Menswear presents the classic men's brief underwear with a colorful twist that gives a makeover to your underneath fashion. The sexy and visually appealing men's underwear provides comfort throughout with the stretch fabric incorporated while the cuts are subtle yet handsome. Talking about the specific features, you'd find a bold and broad waistband that proclaims the name of the men's fashion underwear brand, solid color with a pouch that keeps your package snug and center of attention. As the name suggests, they are the perfect pair of men's briefs that tease and tempt at the same time. The soft yet broad waistband features the famous BOX branding.
Take a look at the features in brief below: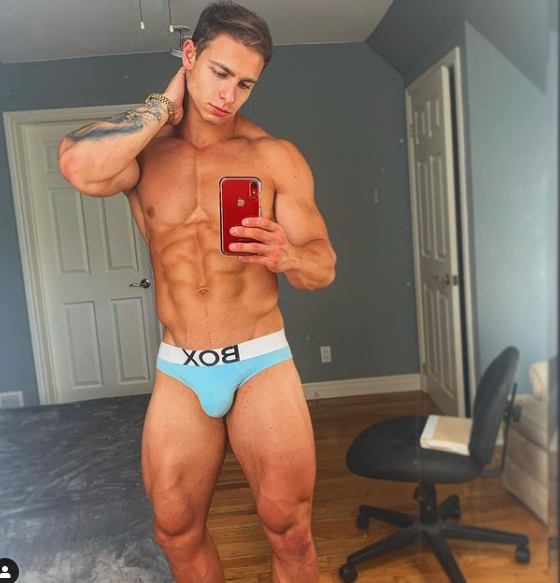 Sexy pouch underwear by Box Menswear
Solid-colored fabric with a contrasting waistband
Broad elastic waistband with the brand name
Fabric composition: 92% cotton and 8% elastane
A contouring pouch with a center seam
Why have these men's briefs?
There are numerous reasons to have these male briefs for yourself. Take a look at them below:
A modern take on the conventional men's brief underwear
The hottie color that makes you feel alive
The pouch keeps a snug fit on the manhood without losing the support.
Check out this model wearing these men's hot underwear in this Instagram post – https://www.instagram.com/p/CEC1RvCBezK/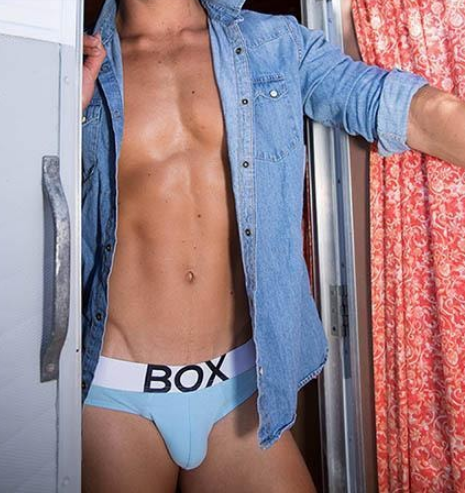 Why you shouldn't have this men's underwear?
The fabric blend is something that is not clear and this is one is a possible reason that'll make you feel skeptical about buying briefs for men.
About the brand
When you think of Box Menswear, you know that it is a British name that makes sure to brighten up your underneath fashion as well as the men's underwear drawer. With a specific collection of men's briefs, jockstrap underwear for men, men's trunks, and boxer brief underwear, the men's designer underwear by Box Menswear is stunning by the looks and feel luxurious to wear. Click here to know more about Box Menswear.
Product fitting
The men's brief underwear fits comfortably on the assets. They provide the best of comfort, support, and enhancement below the belt.
Best occasions
Regardless of any specific occasions, you can wear these male briefs anytime and anywhere.
Fabric composition
92% cotton and 8% elastane
Available sizes
X-small
Small
Medium
Large
X-large
2XL
3XL
Why would we recommend it?
For the fabric
The pleasing color
The fit and feel
Price
$9.00 USD
£9.72
Buy it here:
https://ca.boxmenswear.com/products/tease-me-teal-brief
https://www.alifezap.com/index.php main_page=product_info&products_id=362599