Scratching each other's back, tieing with handcuffs, doing a striptease (man can also become stripper), etc can make any sexual intercourse wild. There are a lot of women who like their partners to take the charge and turn them on. Hence, giving a shot to wild sexual intercourse is a great way. And the styles of men's g-string mentioned below will help you to take one step ahead in your sexual intercourse.
Well, I don't know about you, but seeing this male lingerie, I am completely turned on. From the design of the pouch to the string-like waistband, everything is up to the mark. I guess I need to switch on the A.C.
This g-string underwear comes with a really interesting pouch design. The designers have stitched two straps in the pouch section. As a result, the partner can view your manhood. Therefore, make sure you are all cleaned up down there.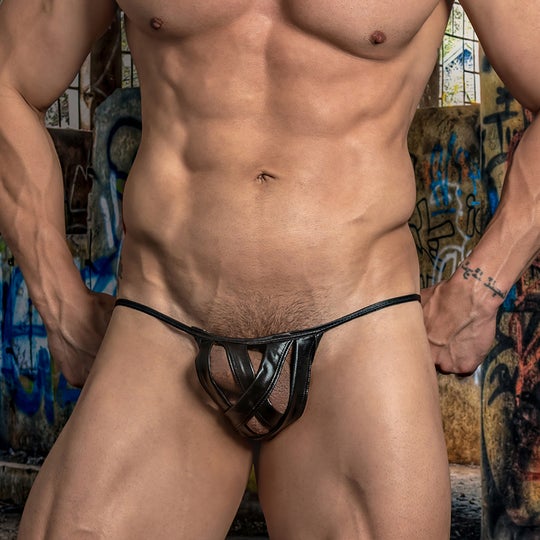 Shop- Erogenos
Disclaimer: Secret Male Ultra G-string isn't meant for shy men
This explicit pair of male g-string isn't made for shy men. This bold pair of men's g-string( with bold, I really meant bold) comes with lace straps which are quite noticeable around the crotch area. Lace makes it quite interesting. Moreover, the waistband is neither too broad nor too thin. Hence, it gives that perfect fit. Designers have used two strings as well.
Well, if you got the guts then giving this pair a chance can heat up the situation naturally.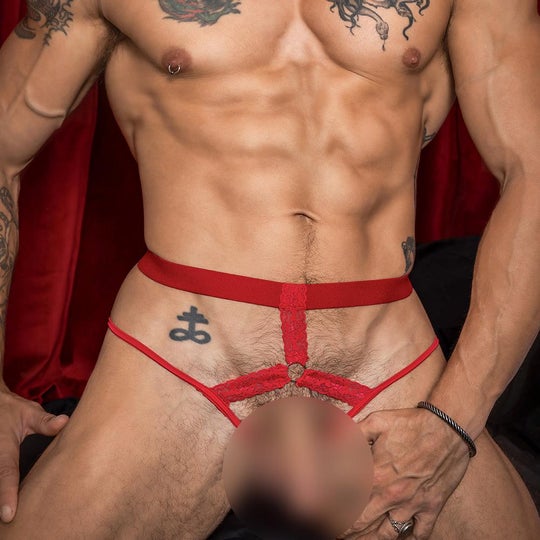 Shop- Erogenos
If I have to rate the sexiness of Good Devil's Wanks G-string underwear then it would be 4.5/5. This skinny pair of male lingerie comes with sheer fabric that showcases your manhood perfectly. Moreover, it includes multi-colored stripes on the pouch section which are further attached to the waistband.
If you got that plumpy bums due to the workout you have been doing, then this pair of men's g-string is perfect for you. For men who want to try something less explicit, bold yet a pair that makes them confident, Good Devil's Wanks G-string is waiting for you.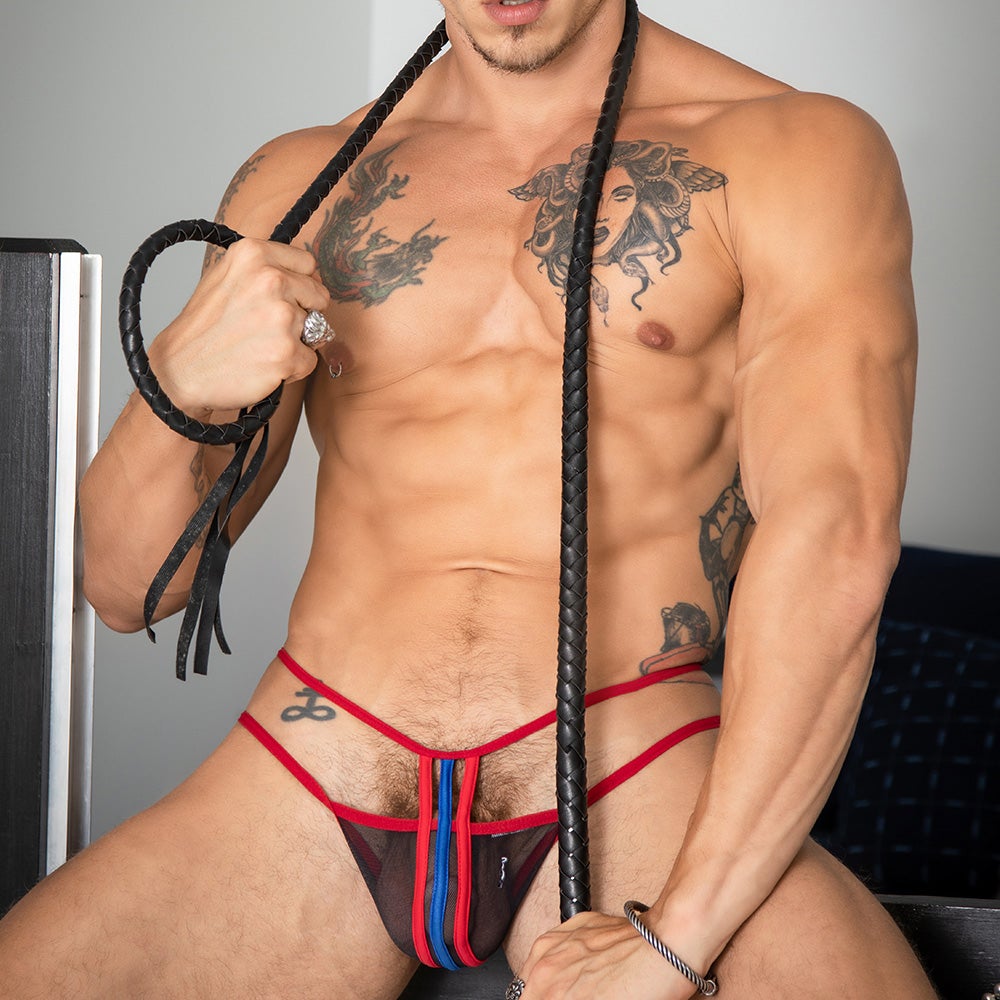 Shop- Erogenos
Polyamide and spandex-based G-string underwear is another great style meant for bold men. Talking about the design, it's extremely skinny. Further, the fabric used in style apart from Polyamide and Spandex is lace. Lace has been used in the pouch section giving it a feminine touch. But you don't worry, you will still look masculine.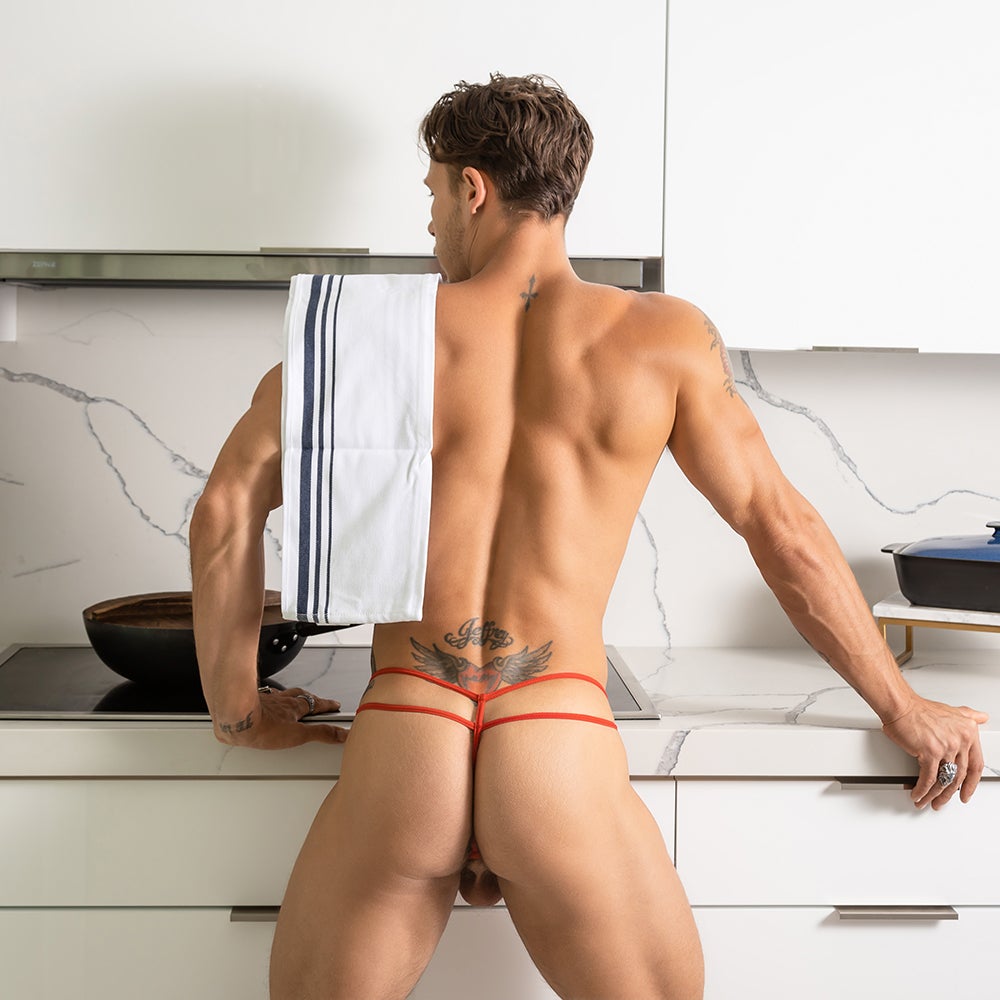 Shop- Erogenos
Personally, I love bold styles and that's the reason why I always opt for Good Devil's lingerie styles. As a person, I like to go wild during sexual intercourse and Good Devil's styles help me to do so. And that too effortlessly.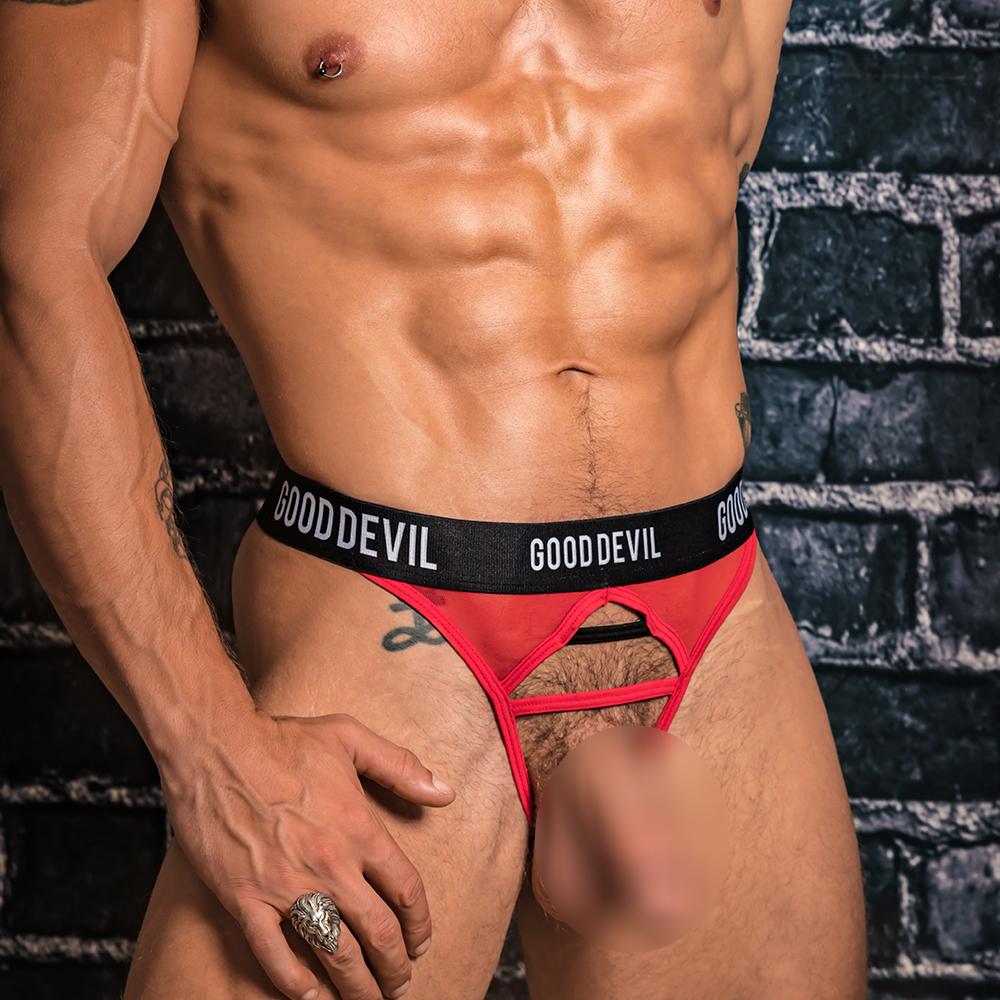 Hence, I present you with Good Devil Hustler G-string underwear. The biggest attraction of this male g-string underwear is its pouch section. The pouch section of this male lingerie is what makes it a bold style.
The pouch section includes stripes and a sheer fabric that offers a little bit of coverage. Talking about the coverage of your manhood, this style doesn't do that. After all, what's wrong with showcasing your features. Furthermore, this pair of male g-string helps me to make my best moves and be that dominant person. And my lady love likes that.
Shop- Erogenos
Conclusion
With handcuffs, body mist, and Good Devil's Hustler G-string underwear, I am set for my roller coaster sexual intercourse experience. What about you? Stop thinking and get your hands on your favorite style.
You May Also Like:
New Launch: Mensuas introducing new pairs of male thongs
Should Influencers giveaway Mens Thongs this Christmas?
Celebrate this New Year wearing eco-friendly underwear brands
Want to look fine? Check out these cool men's sexy underwear pairs