Glittering lights, tasty treats, and beautifully wrapped gifts- I know this reminds you of New Year. But because of these materialistic things we tend to forget the real meaning of festivals. However, New Year is more than that. The true meaning of New Year lies in reminding yourself " you should never loose hope and should always start from fresh" Till the time you are alive, you can write your own destiny.
Besides that, we shouldn't celebrate festivals or special occasions at the cost of destroying the essence or beauty of nature. Therefore, this New Year, I request all the men out there to start New Year by switching to eco-friendly men's underwear brands.
1. Opok
Opok is a brand that promotes organic clothing and was established by twin brothers and ex-professional athletes. The organic clothing offered by the brand is extremely soft and perfect for daily life activities. The best part about this brand is it promotes you to stay comfortable and supportive the entire day without making you feel guilty with the thought of animal cruelty. You can stay stylish, comfortable without harming the environment. GOTS-certified sustainable manufacturing is used by Opok & even donates a portion of its proceeds to save bees as well as coral reefs. This New Year do some good deeds.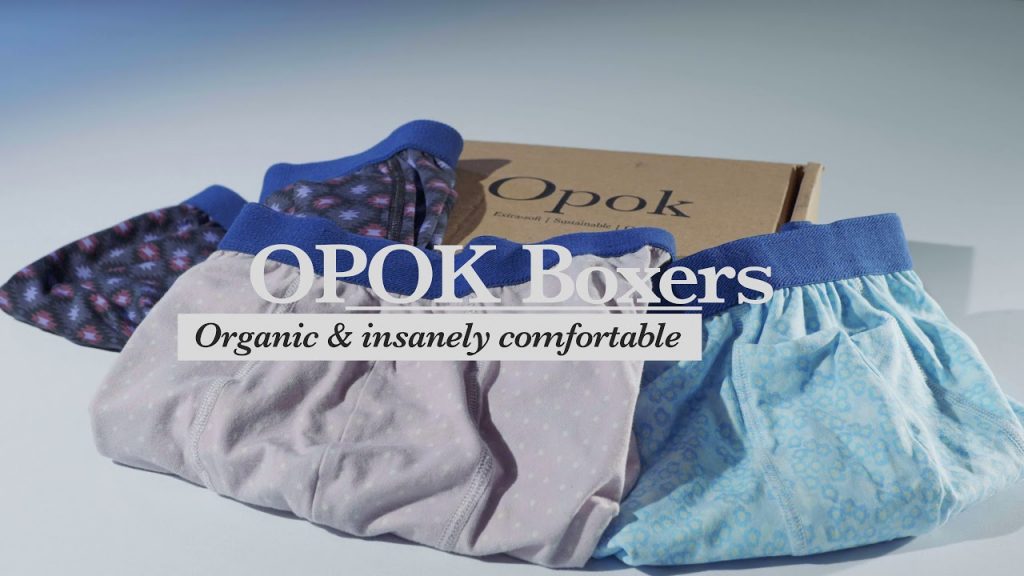 Speaking about the dyes and materials, well, they use organic cotton and pigment dyes.
Price: $30
2. PACT
Whether you are men, women, or kids, you can shop from PACT. PACT offers a wide range of clothing for men, women, babies, and kids. Moreover, they have a separate range of bed and bath.
Speaking about the men's range, they have two categories- apparel, underwear. PACT offers a collections category that includes 100% cotton, Holiday gifts for him, and the Cityzen Earth collection.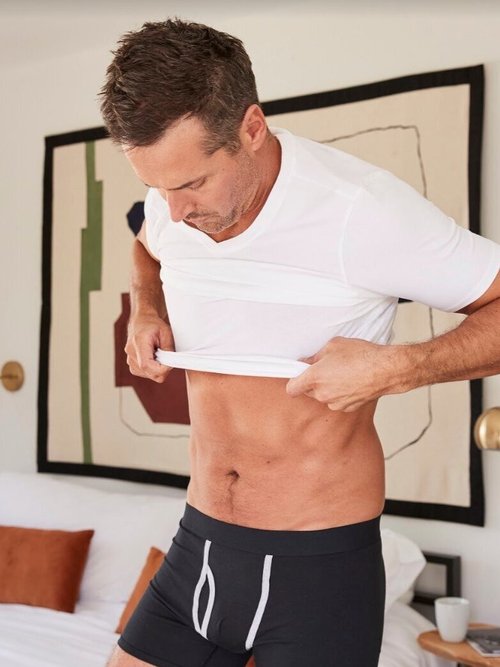 Men's underwear styles offered by the brand are Boxers and briefs for men.
Price: $12-30
3. Boody
If ultra-softness is what you are looking for in a pair of men's underwear, Boody is the right brand for you. Boody is an apparel brand that caters to men, women, and babies.
Bestsellers, bundles, Gift cards, Bras, socks, and all types of underwear women can find in their "WOMEN'S CATEGORY". Whereas in the men's category, men can look for men's accessories, activewear, men's athleisure, tops, and so on.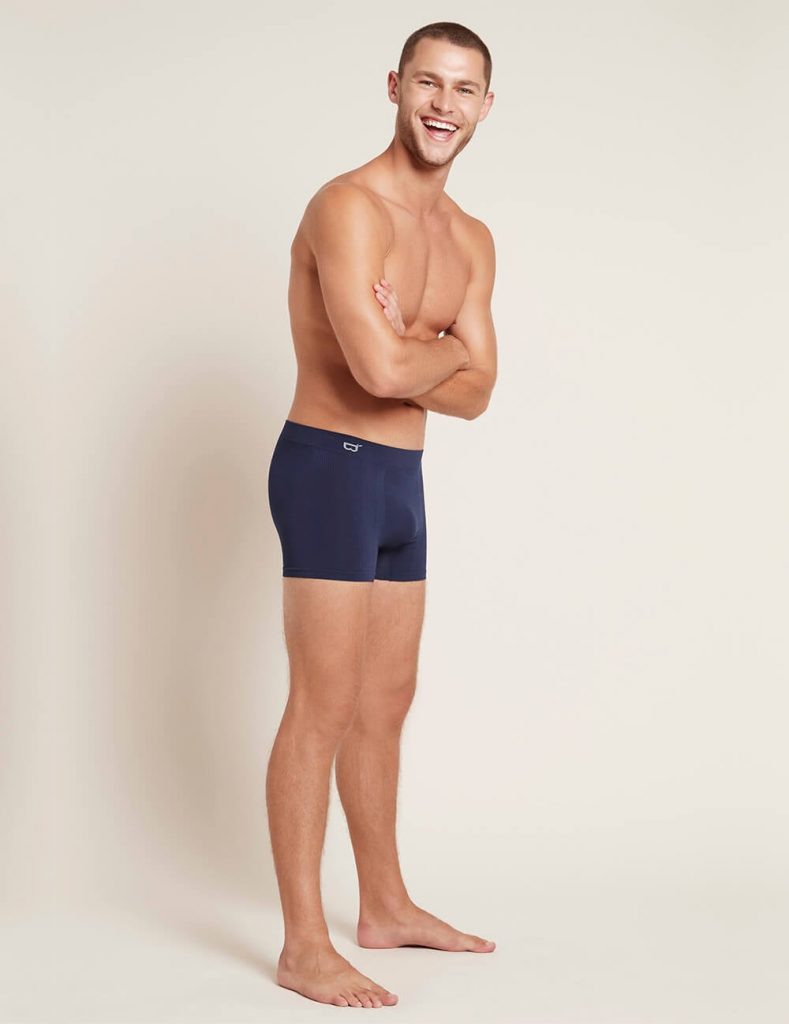 Boody's collections of women's underwear are crafted from sustainably grown bamboo viscose which is not only great for your body but even for our planet.
Boody offers different styles of male underwear such as boxers, men's brief underwear, and long boxers. Men's socks are another category that you can find in the underwear category for men.
As a brand that prefers bamboo fabric for designing their clothing hence there is no question about the discomfort.
Price: $12-40
If we talking about cruelty-free underwear brands for men, how can we not talk about Organic Basics!
Organic Basics is an eco-friendly clothing brand that creates styles out of materials like organic cotton, Tencel, and recycled nylon. If you are looking for some gifting guides for Christmas, choose Organic Basics.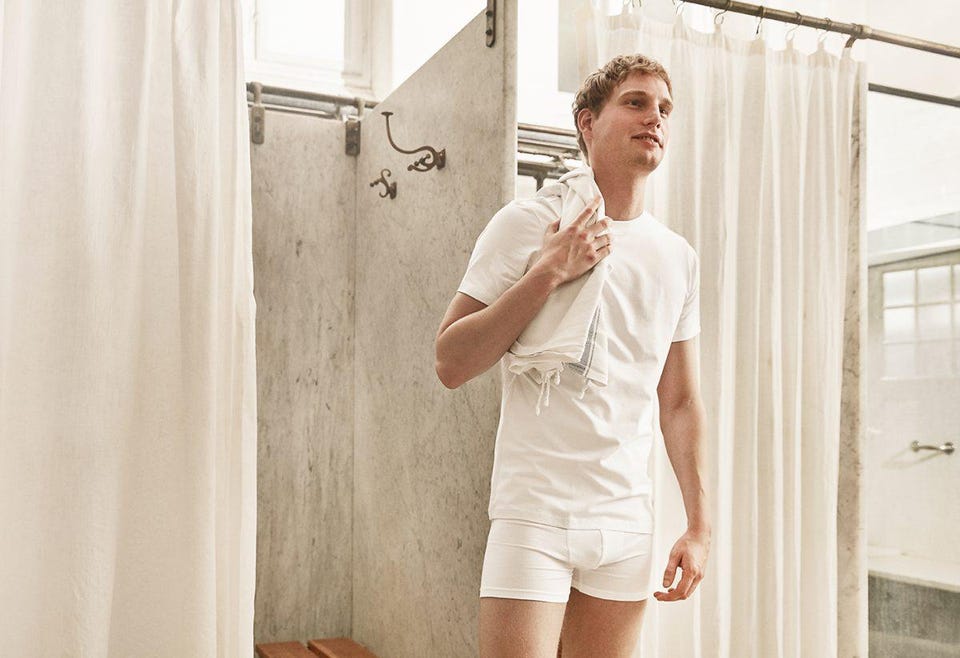 The brand offers a wide range of Bras, underwear bottoms, tees, tops and bodysuits, and so on for women. Similarly, in the men's category, the brand offers underwear, tees, tops and turtlenecks, shorts and pants, swimwear and circular denim, and so on.
In the underwear category, they offer styles like boxers, boxer shorts, and Long johns.
Price: $39-72
5.MeUndies
Did you know that MeUndies offer an awesome membership where you pick out one pair of undies each month for a discounted price! Isn't this giving you the reason to shop for underwear from MeUndies on the occasion of New Year?
Whether you are picking men's boxer briefs, long boxer briefs w/Fly, and Boxer brief w/Fly, stay assured about the comfort and support as designers use Micro Modal fabric to design men's underwear styles.
Micro Modal is a super soft and comfortable fabric. And wearing men's underwear out of Micro Modal can make your day.
You can even shop styles like male trunks, briefs for men, male jockstrap underwear, thong underwear for men, and Long undies. You can even shop for undies packs.
Price: $14-32
Happy New Year
You May Also Like:
Promise to pick only men's Thong before 2021 ends
My experience with men's thong underwear after wearing 1 month
3 Reasons that proves Savagex's boxers briefs deserves a chance
New Launch: Mensuas introducing new pairs of male thongs