I don't know about that, But I truly believe that fashion is genderless just like silk underwear. I am not saying that men and women should start exchanging their underwear styles. Women should start wearing men's jockstraps and men should start wearing bras. All I am saying is silk underwear and lace underwear can be worn by men as well.
Silk underwear has become increasingly popular among both men and women over the years, and there are now a variety of styles and varieties to select from. Men's underwear made out of silk are extremely advantageous and everyone has the right to experience them. And yes, silk underwear deserves a chance. Stay tuned to know more about it.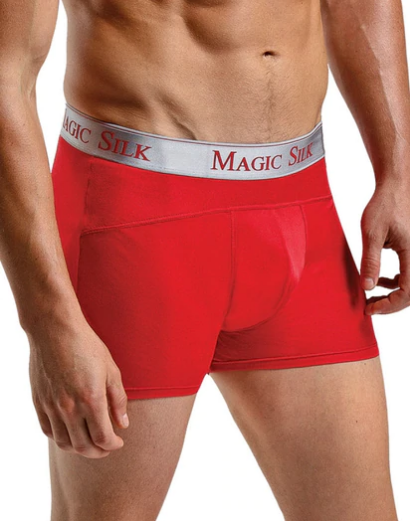 1. Silk men's underwear is for every season
If we talk about silk fabric, it is a versatile fabric and is perfect for all seasons. This versatile fabric can be worn all year long, regardless of the weather. Further, silk fabric you from the cold in the winter and on the other hand keeps you cool in the summer season.
The male underwear made out of silk is lightweight and breathable too. This is the main reason for suggesting silk men's underwear for summers.
Not just that, silk fabric swiftly maintains the body temperature the entire day providing the person a comfortable experience. This is due to the moisture-wicking properties of the fabric.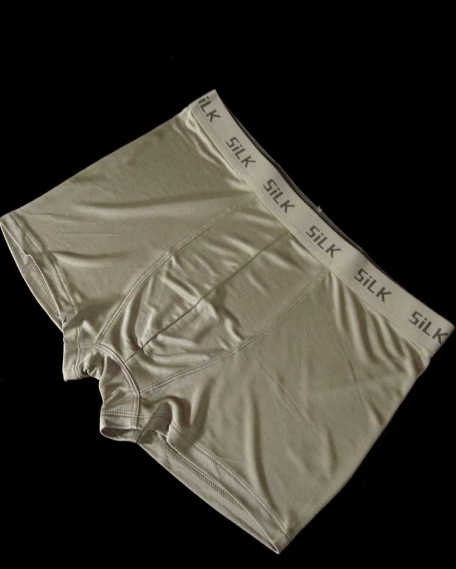 2. Men's underwear made out of silk are body-friendly
Silk is a hypoallergenic fabric. Silk is a lightweight and gentle fabric and it takes little to no care to stay soft or slide across the skin. Furthermore, male underwear made out of silk reduces the chances of irritation and provides a comfortable choice to men with sensitive skin.
3. Durable and long-lasting
Though silk appears delicate fabric you will be surprised to know that it is high in strength and durability. So, if you are expecting better strength from silk underwear, you are not wrong.
The reason behind silk fabric's strength and durability are the silk fibers which are few natural textile fibers that are extremely strong. This means that no matter how many times the fabric is washed or how much friction it is subjected to, it will remain firm and smooth for the life of the underwear and for many years to come.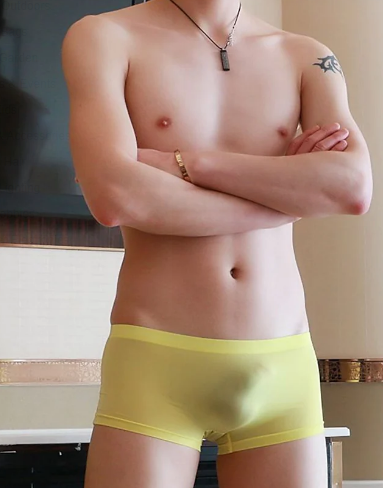 4. Timeless
Silk is one of those materials that will make you feel like royalty no matter what decade you're in, and it's always in style. Furthermore, silk has been one of those materials that have been passed down through families for decades, staying smooth and soft throughout the years despite its ability to truly endure the test of time. Therefore, underwear styles for men made out of silk fabric will make you feel rich. You will feel as if you are dressed in luxury.
Silk underwear for men is perfect for special occasions and times when you want to relax mentally.
5. Perfect "treat yourself garment"
There are times when you feel like enjoying your company. You just want to surround yourself with "YOURSELF". This is the right time to wear silk underwear. Silk-based male underwear is an ideal luxury item. Do give them a shot. So when are you planning to give Silk underwear a shot?
There are various labels offering men's silk underwear, but when you are already investing in silk lingerie it is better to go for labels that are known for their premium quality silk underwear like Tom Ford. Tom Ford's silk-based underwear are perfect and truly deserve your attention. The color palette and silhouette of Tom Ford's silk underwear deserve appreciation.
You May Also Like:
Know why Marco Marco Core Brief underwear is the best fit
Get motivated with HIBISCUS SILK BOXERS- Tom Ford
How important is grooming for these underwear styles for men?
Hot Model Charley Santos Walking in Pump Underwear