Features that make the style a must-have
Marco Marco's underwear collection is worth your attention and money. Core Brief underwear for men is one of the best pairs from Marco Marco's Core Collection. Not just it's comfortable but elegant at the same time.
One of the reasons to switch to this pair of male underwear is because it is made from a moisture-wicking and antimicrobial heathered jersey. Furthermore, this pair of men's brief underwear keeps you dry as well as supported the entire day. Core Brief underwear by Marco Marco is sexy as well hence you think of wearing it on special occasions.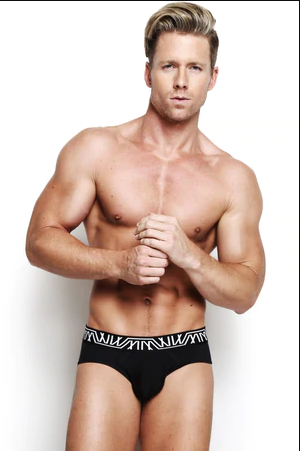 Black strapping on the sides of the crotch in this Core Brief underwear
makes it look unique. Also, it finishes off with black binding.
Why have these?
Having this comfortable men's underwear is beneficial for your manhood. Not just it protects your package, but offers you great comfort and support the entire day.
Whether you want to look good on the beach or work easily while in the office, Marco Marco's Core Brief underwear for men is the ideal pair for you.
Why you shouldn't have this men's underwear?
Unless you hate the "MARCO MARCO" brand, you can skip this pair.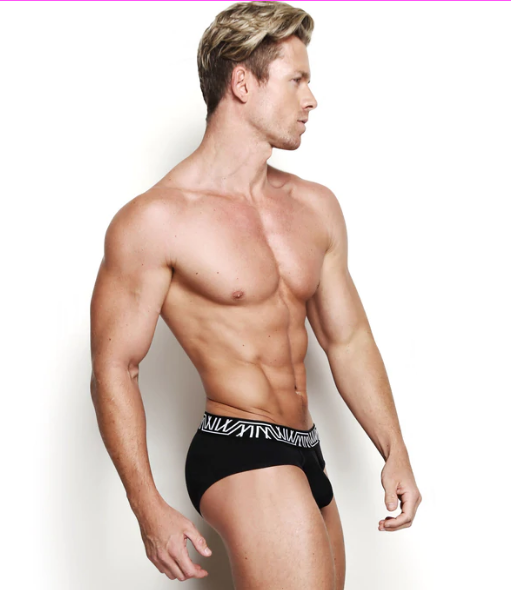 About the brand
Marco Morante, the company's founder, is as inventive and unorthodox as the Marco Marco brand. Morante is known for his sense of style, theatricality, and boldness, and has been building a name for himself in the Los Angeles costume and fashion industry since the 1990s.
It's no wonder that Marco Marco's underwear has the same sense of spectacular personality as the brand's creator.
Marco Marco's underwear is as much a work of art as it is a piece of clothing. Morante's distinct approach to men's underwear design has inspired each collection's individuality.
Each piece is an imaginative twist on underwear fashion, whether it's a brief that reimagines a famous nautical style or a trendy thong that's both macho and gorgeous. One that pushes contemporary men's underpants into uncharted territory.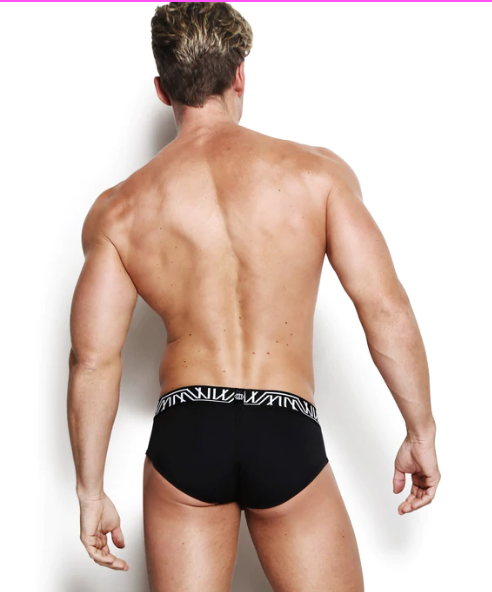 Product fitting
Snug-fitted
Best occasions
Everyday activities
Workout
Fabric composition
90% Polyester, 10% Spandex
Available sizes
Small
Medium
Large
XLarge
Why would we recommend it?
The entire Core collection of Marco Marco comprises styles made out of soft as well as comfortable pairs of men's underwear. Not just that, each pair of underwear in this collection is soft, comfortable, and perfect for everyday activities.
Another important and major reason for recommending Core Brief by Marco Marco is its 4-way stretch fabric. The 4-way stretch fabrication permits greater mobility to the person wearing it. Hence, you get to move with ease wearing this pair of men's underwear. The moisture transport system of Marco Marco's brief underwear fabric wicks sweat and dries easily. Also, the non-fading ultra-soft fabric makes it suitable for working men.
Marco Marco's Core Brief underwear has been designed out of moisture-wicking and antimicrobial heathered jerseys. As a result, a person wearing it feels dry and more supported. How can we not mention that the style is seductive equally! To make it unique, designers have finished the pair with black binding and black strapping on the sides of the crotch.
Instructions for Care:
Good news, this pair of men's underwear comes with machine wash compatibility. Just ensure to protect the colors of this style, you are washing the pair on a gentle cycle. Bleach technique isn't required. In case you are opting for tumble dry, make sure you set the setting on low heat or lay flat to dry. Remove the item as soon as possible.
Price
$ 28.00
Buy it here:
You May Also Like:
Get motivated with HIBISCUS SILK BOXERS- Tom Ford
How important is grooming for these underwear styles for men?
Hot Model Charley Santos Walking in Pump Underwear
Underwear Review: Intymen INE020 Proud Jock