The highlights of the Good Devil GDI021 Bulge Trunks
Good Devil's GDI021 Bulge Trunks is comfortable and perfect for beach time. Because it is snug-fitted, your features get more enhanced. From your manhood to your butts, each feature looks very graceful in this pair of Good Devil Men's Trunk Underwear.
Because it's a snug-fitted pair, your back profile looks just perfect. You can shop this pair in three different colors and sizes.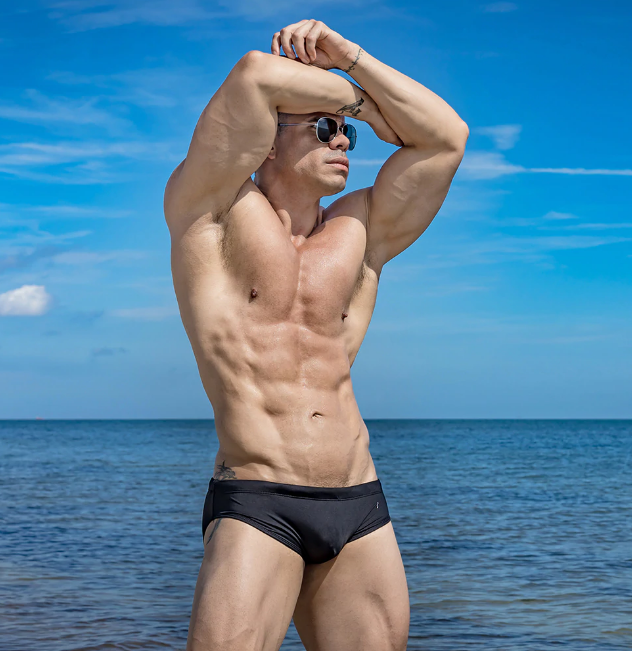 About the Good Devil
Miami based, The Good Devil brand is sold widely. Regardless of where you stay, you can still enjoy Good Devil's ego-boosting products. Moreover, the underwear styles of men by Good Devil are sold on shops and websites throughout the world. You can even shop Good Devil's underwear styles from its official website. Here, you can shop the entire offering and even limited edition.
Good Devil is better defined as a cutting-edge brand for men which allows the wearer to feel great and comfortable in their own skin. Wearing good devil's products make you feel empowered. The way Good Devil's products fit your body, no one ever comes to know what you're wearing underneath. Only you know what's hidden down there. That wonderful sensation is what makes Good Devil's underwear styles different from other underwear brands. If you haven't felt that, are you even wearing Good Devil's underwear?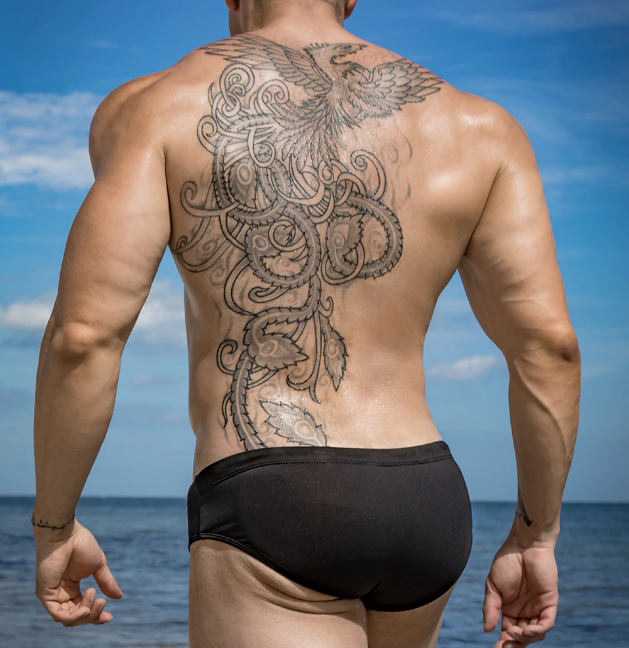 About the men's underwear
This comfortable men's underwear is suitable for all occasions. To provide a secure fit, designers have added a drawstring. Though it is not as skinny as your g-string, it provides good leg movement. Hence, you can consider wearing this pair of Good Devil Men's Trunk Underwear every day. The drawstring gives a nice hold on your waist.
Speaking about the fabric, designers have used Polyester-Spandex. Spandex is a complete package, when combined with cotton, it makes your outfit soft as well as durable. Whereas when spandex is combined with polyester or we can say that polyester-spandex blends make your underwear perfect activewear. Spandex is stretchable and capable of retaining the original shape. On the other hand, polyester enhances the durability of the style.
Men's underwear made out of Polyester and Spandex are comfortable to wear, soft, and stretchable too. These types of male underwear dry up quickly. Moreover, Polyester-Spandex based underwear is great for sports because of its warm properties.
This pair of male trunks are ideal for beach time. You can even consider wearing it for a workout. Whether you prefer a Small or XLarge pair of underwear styles, you can shop for this style.
Fabric Used
Polyester – Spandex
Colors available
Black
Navy
Royal Blue
Sizes
Small
Medium
Large
XLarge
Price
$28.69
Buy it here: https://www.erogenos.com/collections/all/products/good-devil-gdi021-bulge-trunks
You May Also Like:
How to look sexy while playing sports with men's jockstrap underwear?
Miami Jock MJE054 Jockstrap Royal Blue
Miami Jock's men's lingerie and accessories black collection- ideal for Valentine's Day
8 signs revealing you need break from old mens underwear