Features that make the style a must-have
Kyle underwear has always been a part of men's lives due to the refreshing, appealing, and masculine styles of men's underwear. Each Kyle underwear styles provide the best feeling down there that the reason Kyle Soft Thong is recommended to all.
Highlights of Kyle Soft Thong Underwear:
This seamless underwear for men is the ideal pair for all types of occasions. Even though it comprises the waistband, you won't even feel it.
Another important highlight which makes this style a must-have is no label. Kyle designers have come up with a logo that has been printed on the front section.
Kyle Soft Thong underwear for men is available in different colors as well as sizes.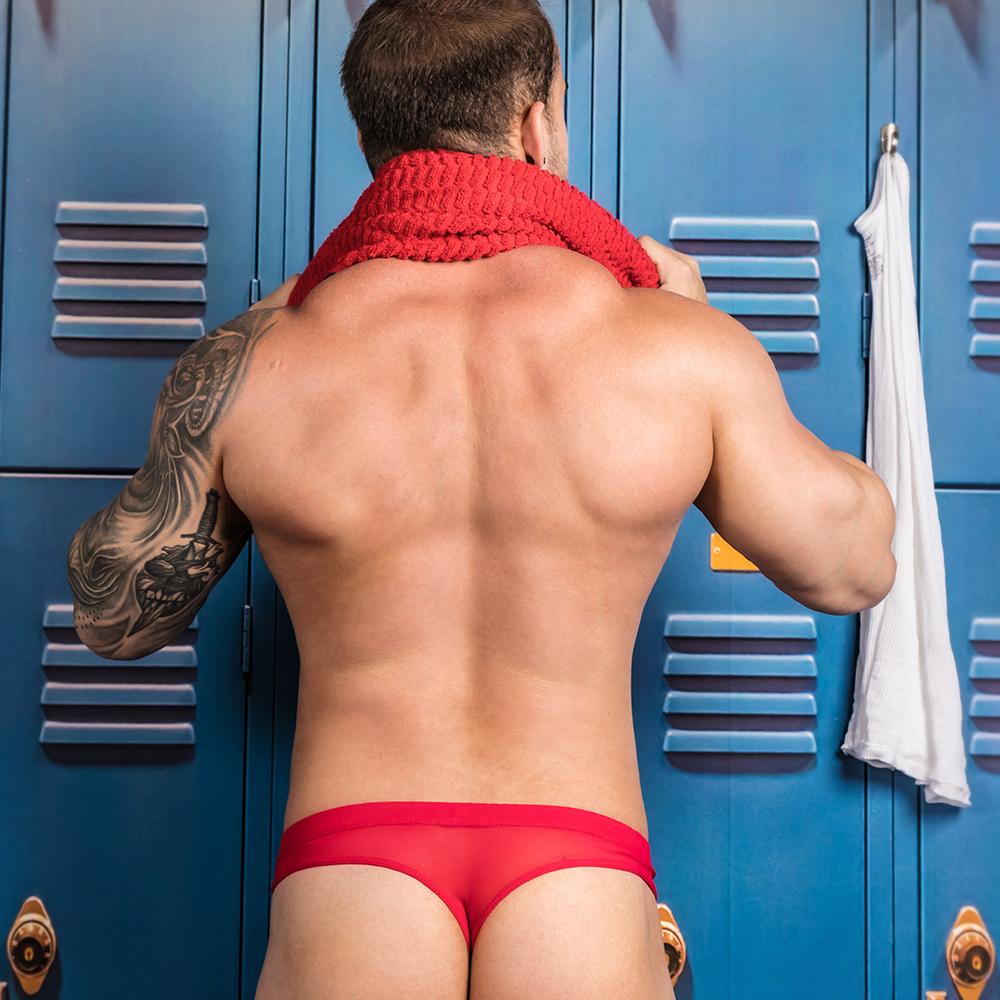 Why have these?
Having this sexy male underwear is important to those who are not afraid of wearing sensual styles of men's underwear. Having this men's thong underwear is important if you are looking for a comfortable experience.
Why you shouldn't have this men's underwear?
None.
About the brand
Established in the year 2004, Kyle Underwear has been a part of men's lives because of the refreshing, appealing, and masculine men's underwear styles that provide the best feeling below the belt. Kyle sells its product at Mensuas and puts forward the generally strong as well as modernized items. Kyle is a vintage-inspired brand hence it offers a variety of classic pieces of underwear with a stylish edge to them.
Besides the above features, there are many more reasons to shop for men's bikini underwear, brief underwear, g-string underwear, and men's jockstrap underwear from Kyle. All the underwear styles are created from high-quality fabrics. Kyle's underwear range is comfortable to men.
Product fitting
Snug-fitted
Best occasions
Sexual intercourse
Fabric composition
polyamide – spandex
Available sizes
Why would we recommend it?
We recommend this sexy male underwear to modern men due to several reasons.
First, this pair of thong comprises lightweight fabric such as sheer at the back. Sheer fabric is extremely lightweight and provides a glimpse of your inner skin. Underwear that is sheer-based decreases the chances of pH level disturbance around the area covered by the garment. This leads to the elimination of irritation in the area. Sheer-based men's lingerie is ideal for the ones who are seeking sexy male lingerie. Sheer-based lingerie is great for occasions such as sexual intercourse and foreplay. The way it enhances your body physique is incomparable.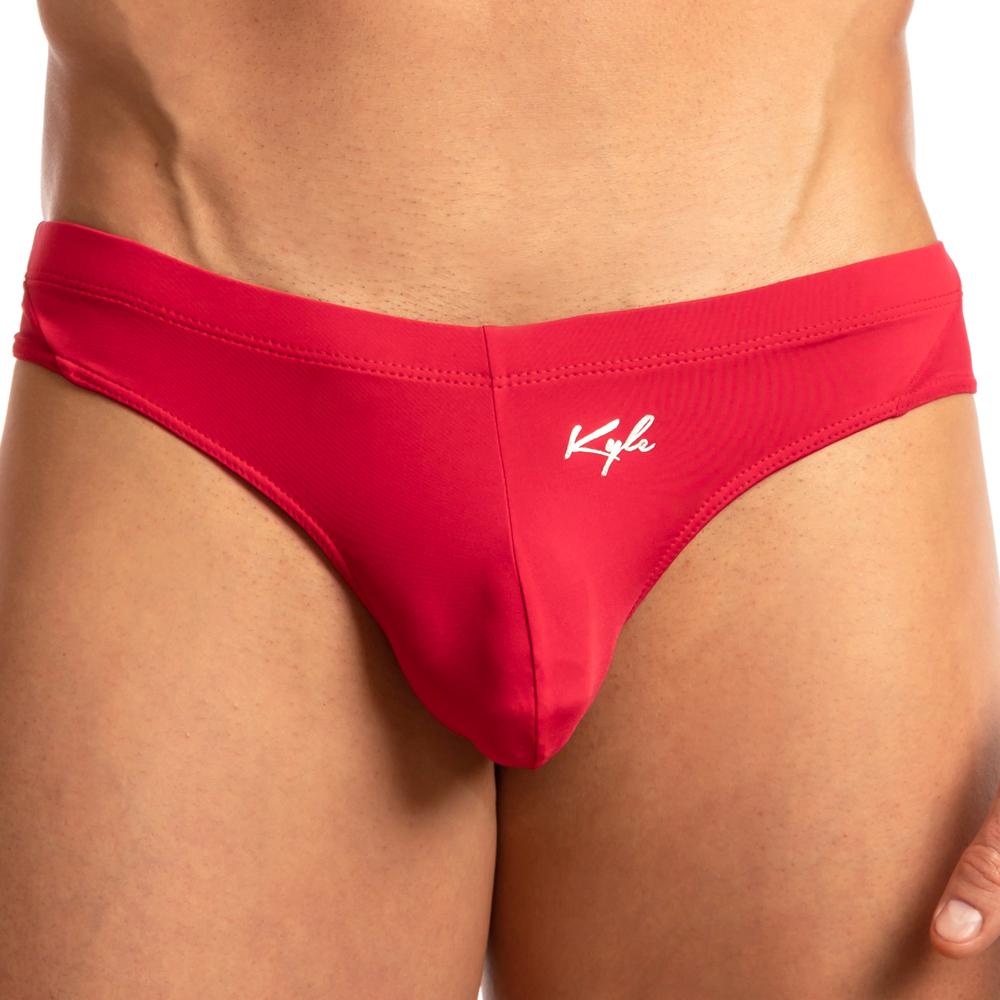 The second reason is the silhouette. The silhouette of Kyle Soft Thong underwear is skinny on the front and back. This sexy male underwear offers great leg movement as a result you move freely. Designers have included a logo on the front to make it labelless. Speaking about the waistband, it's neither too broad nor too thin hence you get the right hold over your waist. Kyle Soft Thong underwear for men includes a contour pouch for better support and protection. This contour pouch in this men's thong underwear provides great shape to your manhood.
The third and the most important reason, a combination of fabrics. Polyamide and spandex have been used in this male thong. Polyamide and spandex, together have made this thong comfortable, flexible, and supportive.
Fourth, this pair of male thong underwear is ideal for activities such as foreplay and beach time. Men who have been looking for a pair of underwear that can enhance their personality should wear Kyle Soft Thong underwear more often. Because this pair of underwear include sheer fabric, we recommend wearing it for making foreplay interesting.
Kyle Soft Thong underwear for men is available in various colors and sizes hence feel free to shop your favorite styles of men's underwear in your sizes.
Price
$19.72
Buy it here:
https://www.mensuas.com/collections/new-arrivals/products/kyle-klk018-soft-thong?variant=39275838701639
https://www.skiviez.com/collections/kyle/products/kyle-klk018-soft-thong
https://www.ebay.com/itm/Kyle-KLK018-Soft-Thong-Red-/284246519632
Read more here:
Why Investing In Kyle Soft Thong Underwear For Men Is A Great Idea?
If Thinking Of These Men's Underwear Styles, You Are Taking Your Manhood Comfort Seriously
The ultimate style sheet of men's underwear. Find here
Learn all the basics about mens swimwear