White shirt with formal trousers, hmm, that's great! But what are you planning to wear beneath your trousers? Have you thought about it?
This problem is faced by most men. They believe outer clothes matter the most but the ground reality is, your outer clothes look great only when your foundation is rock solid and that's what we are focusing on in this blog. Being a 21st-century man, it's extremely necessary to know everything about your clothing so that you won't become the laughing ground.
Corduroy Trousers
The cord is a textile that is composed of woven, twisted cotton or wool, resulting in wales (called parallel lines). These trousers are the most durable, comfortable and go well with almost all types of shirts. Corduroy trousers are a bit warm therefore we recommend you to place where your winter clothes reside. You can pair Turtleneck sweaters with this Corduroy.
Dark-colored corduroy trousers go well with a sweatshirt and leather sneakers. You can wear them on casual as well as on formal occasions.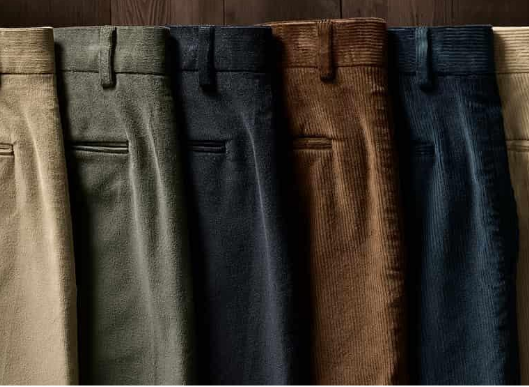 Styles of underwear looks best with Corduroy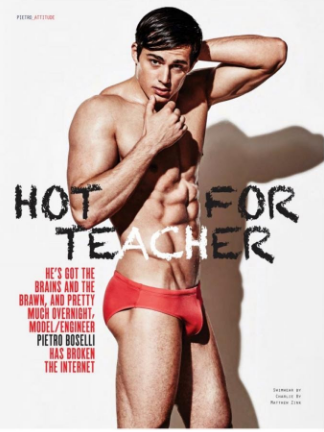 Corduroy trousers are thick hence you can look for styles such as mens jockstrap underwear , mens boxer briefs, and even butt enhancing underwear that will make you next Tom Cruise. Someone fond of mens sexy underwear range and wanting to pick something from that range can go with mens mesh underwear and mens bikini brief underwear .
Wool Trousers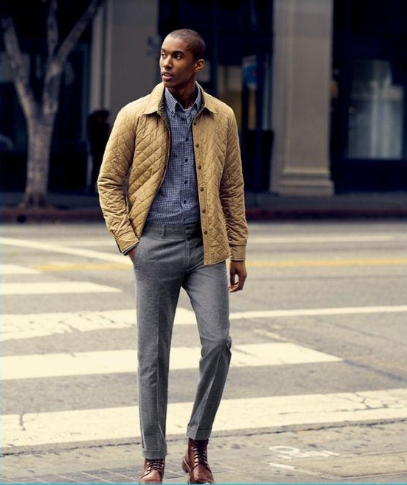 Ideal both for formal and casual events and clothes. Woolen trousers exist in the industry for a very long time – and their notoriety isn't giving any indications of fading.
When the occasion is casual, pair your wool trouser with a turtleneck sweater and formal coats or even woolen jackets. To complete the look either you can go with formal shoes or white pair of sneakers.
Styles of underwear looks best with Wool Trousers
Underwear styles for men that can be paired with wool trousers are mens brief underwear, mens boxer briefs underwear. Men can pick jockstrap underwear from mens sexy underwear range. All these underwear styles are short, snug, and embrace your features very well.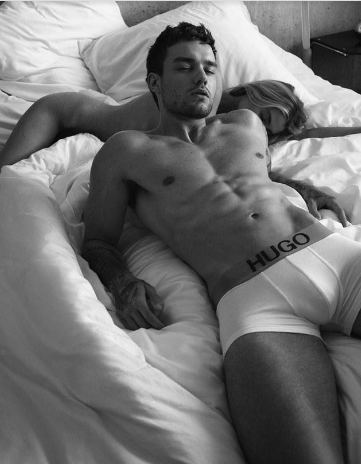 Twill Chinos
Twill Chinos is such a pair of trousers where quality craftsmanship meets reliability and style. These pair of trousers are made out of heavyweight cotton and woven to create a surface comprising diagonal parallel ridges.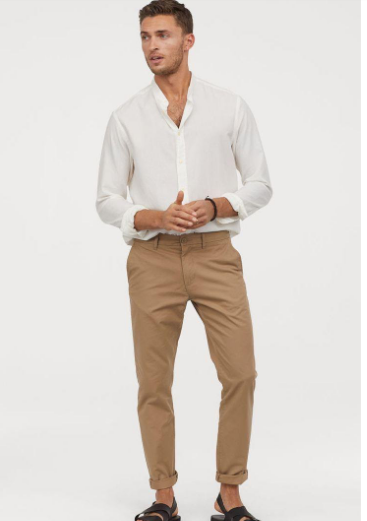 These pair of trousers are more of a casual type, therefore, complete the look with a pair of cotton shirts and sneakers. A T-shirt or piece of knitwear or an oversized shirt with a denim jacket can be used to pair your look.
Styles of underwear looks best with Twill Chinos
Styles that we would recommend you to pick from mens sexy underwear range are mens thong underwear , men's bikini, and mens jockstrap underwear as they come with less fabric, resulting in no underwear lines. Also, these are low-waist lingerie therefore no worries about underwear bands.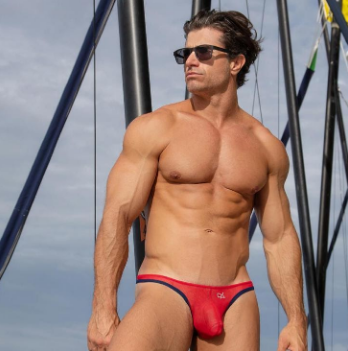 Men who are not comfortable in any of these styles can trust mens boxer brief underwear.
Linen Trousers
Linen trousers are more of sweaty, distorted bloomers but thanks to designers who have worked so hard to create the most perfect pair of Linen trousers and still creating. Gone are the ill-defined cuts, supplanted by tightened that complement each body shape. Furthermore, Linen mixes make them significantly more reasonable, less inclined to outlandish wrinkles – while as yet being as breezy it could be.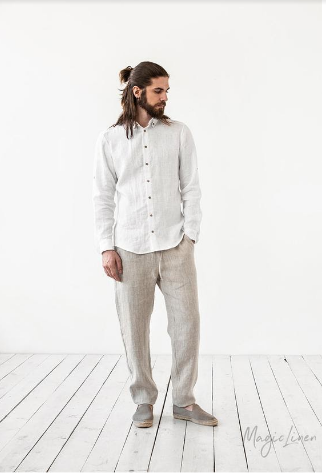 Linen trousers look amazing with a striped T-shirt and formal blazers. You can even go with round neck t-shirts and jackets. Pair them with a white pair of sneakers as you can never go wrong with them.
Styles of underwear looks best with Linen trousers
Mens brief underwear, mens boxer briefs from regular underwear range, and jockstrap underwear, from male sexy underwear range, are the perfect styles for these trousers.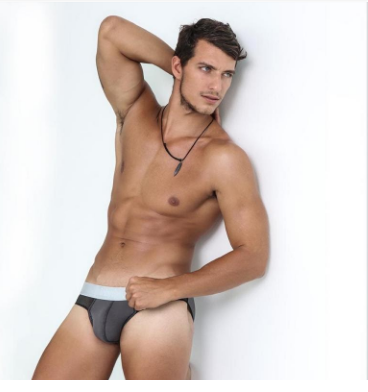 Pairing these styles of mens underwear enhances your confidence and the entire look, resulting in a strong impression.
Well, what's your take on this?