Underwear has long been a staple in women's fashion, but in recent years, men's underwear has become increasingly popular. Whether you're looking for something comfortable to wear under your clothes or something more daring for a special occasion, there is a wide variety of options available for men. However, with so many choices, it can be difficult to know how to select the right lingerie for your needs. In this article, we will explore the importance of choosing the correct men's underwear and provide some tips on how to do so.
Why is It Important to Choose The Right Men's Underwear?
Never Compromise with Comfort
Comfort is perhaps the most important factor to consider when choosing men's underwear. Whether you are wearing it for a long day at work or a special occasion, you want to make sure that you feel comfortable and confident.
This means choosing lingerie that fits well, doesn't bunch up or ride up, and doesn't cause any discomfort or irritation.
Choose the Supportive Variant
Another important factor to consider is support. Depending on your body type, you may need more or less support in certain areas. For example, if you have a larger chest, you may need lingerie that provides more support to avoid discomfort or chafing.
Similarly, if you have a smaller frame, you may want lingerie that is less bulky to avoid feeling weighed down.
Seek The Sexy Style to Have Confidence
Of course, style is also important when choosing men's underwear. There are many different styles available, from classic boxers and briefs to more daring options like men's thongs, men's bikinis, men's g-strings, and men's briefs. You can choose the style that best suits your personal taste and the occasion for which you are wearing it.
Examine the Texture Material Of Men's Underwear
The material of your lingerie is also important. Some materials are more breathable and moisture-wicking, making them ideal for hot weather or physical activity.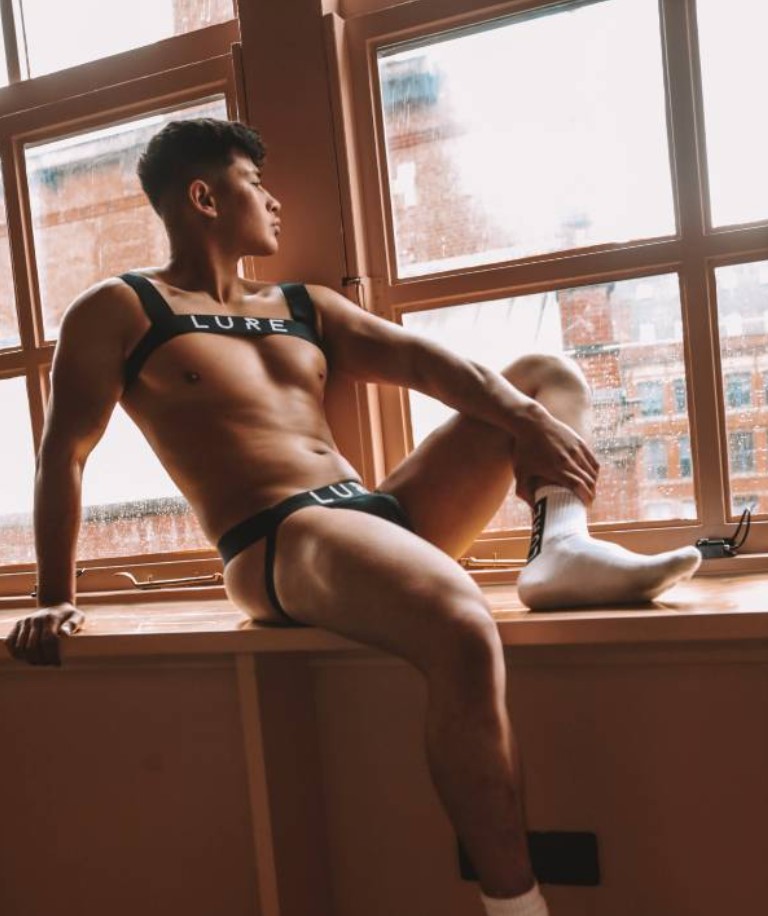 Other materials are more stretchy, and comfortable, making them ideal for lounging or sleeping. It is important to choose the right material based on your needs and preferences.
Tips For Choosing the Right Men's Underwear
Consider your body type: As mentioned above, your body type can impact the type of lingerie that is best for you. Consider your body shape and any areas where you may need more support. This can help you choose lingerie that fits well and provides the right level of support.
Try on different styles: Don't be afraid to try on different styles of lingerie to see which one feels the most comfortable and provides the best fit. You may find that a style you never considered before is actually the best choice for you.
Read reviews: Before making a purchase, be sure to read reviews from other customers to see how the lingerie has held up over time and how comfortable it is. This can help you avoid any potential issues and choose lingerie that is well-made and long-lasting.
Choose the right material: Consider the material of the lingerie and how it will impact your comfort level. For example, if you are looking for lingerie for hot weather, you may want to choose a lightweight, breathable material like cotton or bamboo.
Don't be afraid to spend a little extra: While it may be tempting to choose the cheapest option available, it is important to remember that you get what you pay for when it comes to lingerie. Investing in a high-quality product can pay off in the long run in terms of comfort, durability, and style.
In conclusion, choosing the right men's underwear is an important part of ensuring that you feel comfortable and confident.
You May Also Like
Can You Have a Sexy Look in Men's Sheer Underwear on Regular Basis?
Have You Tried Men's Jockstrap Underwear For Parties and Work?
Have You Explored The Latest Trends in Men's Brief Underwear
Men's Bikini Briefs: Everything You Should Know