Because of the constant advertising carried out by celebrities and superstars throughout the world, men's sexy underwear has amassed a sizable fan base and has increased in popularity in recent years. In the past, only female undergarments like lingerie, fishnet stockings, etc. qualified as seductive. And the attractive mens sexy underwear enhanced their appearance.
Designers from all over the world quickly adopted it, intending to create sexy underwear for men. The goal was to provide mens underwear styles that would enhance your attractiveness and sexiness without sacrificing your manliness or masculinity.
The Stunning Simplicity of Transparent Fabric
Sexy male underwear is already a blessing. However, the heat of the moment is certain to increase when erotic underwear for men is paired with sheer fabrics. Due to its transparency, the sheer material is seen to be particularly exposing and teasing. A net-like fabric is created by weaving together incredibly fine threads, and it is then used to create a variety of mens lingerie designs.
Nothing except seductive and comfortable confidence and self-esteem in them may make a man appear more macho and masculine. The fabric is so thin and nearly translucent that it improves visibility while still giving your groin the best possible coverage.
Numerous Types of Sexy Men Underwear Are Listed Here
Whatever your preferences or kink, there is a style made specifically for you. This seductive option for men enhances your package by boosting confidence, sex appeal, and charisma.
Male Bikini
Mens bikini underwear consists of a string that extends to the back and keeps it exposed. However, the version you select will determine how much of the back is covered. Other men's bikini designs come in a variety of coverage options. Cheeky bikinis for guys provide the appearance of firmer, rounder butt-cheeks.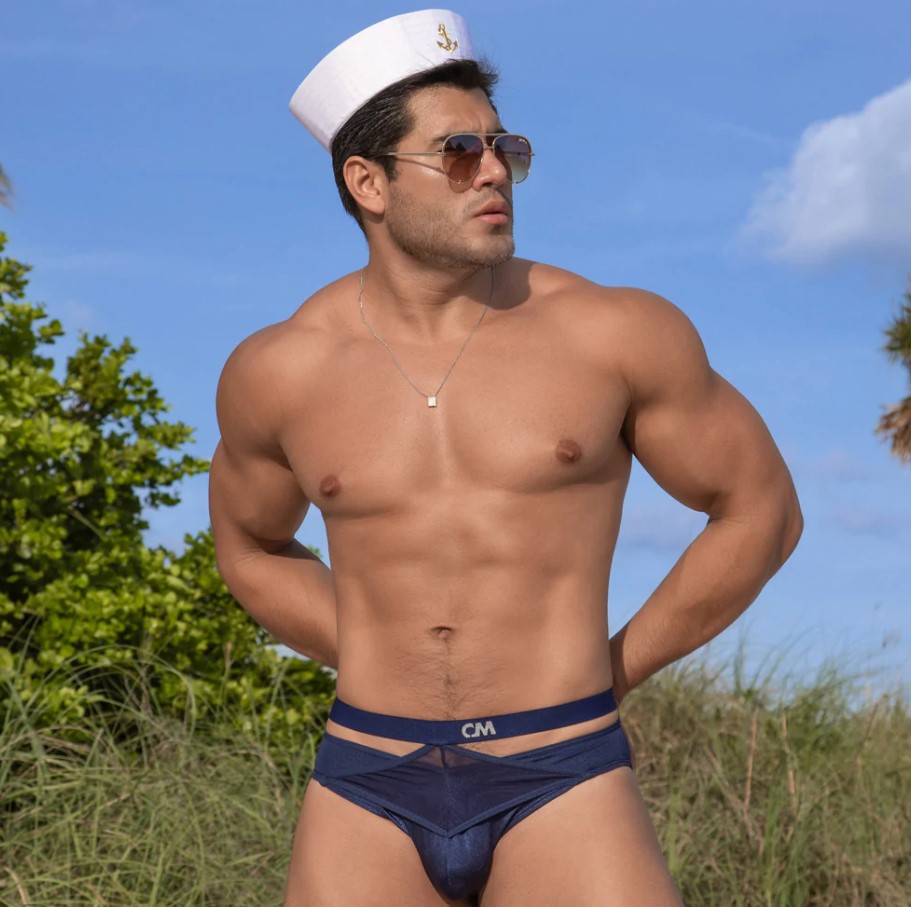 These are the ideal summertime accessories and are regarded as excellent swimsuits. Additionally, it's the perfect way to stay cool on those scorching, romantic summer nights. The availability of transparent fabric in men's bikinis is another factor that makes these a very unique and cozy men's sexy underwear design.
Men's Thong
The Chuck Norris of sexy underwear for men is the male thongs. So brave, so audacious. Depending on the version, this hot underwear for men gives very little covering down there due to the use of highly unique and fine clothing in its design.
When you want to use your body to express yourself, thongs for guys are the ideal option. Wearing these hot men's underpants to a party will significantly increase your charm and sex appeal. And to assist you to succeed, this hot underwear for guys is also offered in delicate materials like sheer, which is virtually see-through.
G-strings For Men
The g-string underwear is a style that will help you get bedded more frequently, much like the g-string on your guitar. Men's g-strings are made to perform at their very best during role-playing and cosplay. This hot underwear for guys fits like a glove around your genitalia, completely isolating and supporting your little buddy to make it look beautiful, hard, and large. G-strings and other forms of men's sheer underwear ensure that your charisma and self-assurance are constantly at their peak.
Anything that incorporates sheer tends to become glitzy and seductive. But men's sexy underwear will undoubtedly do its job of ensuring comfort on your romantic escapades, whether it is sheer or cotton. What's your favorite male underwear style?
You may Also Like
What To Keep In Mind With Men's Sexy Underwear?
Roll Drums…Blow the Trumpets…Underwear Station Launches Mens Underwear DropshippingWant To Spice Up Your Sex Life?
Choose The Right Men's Gay Underwear!