Nylon underwear is also known as Polyamide is advised for active men because it offers unbelievable comfort which makes you feel amazing when you are at work. Today, the mens underwear industry is full of styles that beautifully cover basic underwear requirements. Gone are those days when comfort means cotton. Fabrics like modal, bamboo, nylon do provide the same level of comfort to the wearer and other features as well.
Men have this perspective that skinny styles and exotic are meant only for a special event. However, the styles listed below gonna change your perspective towards skinny and sexy male underwear.
1. Cover Male CML025 Double G-String Men's Underwear
Cover Male Double G-string underwear for men is the easiest pair of g-string for men. This style is apt for men who want to try something new without compromising with the comfort and support factor.
Another reason to wear Cover Male Double G-string underwear for men is its fabric composition, polyamide, and spandex. Polyamide is also known as Nylon so don't get confused. Polyamide or Nylon based male underwear is smooth and lightweight on the skin. This fabric is the perfect substitute for silk. Men with sensitive skin can pick Nylon based lingerie for men.
Another reason to advise this style to active men is because of its skinny design which gives you enough mobility.
2. Pistol Pete PPK002 The Reacher G-String
Pistol Pete Reacher G-string for men is a beautiful pair of male lingerie. To be honest, I truly have a crush on this pair of Men's Underwear. The mesh fabric used in the pouch area raises the bar of breathability. Instead of wearing this pair for work, wear it on a special occasion. It ignites the romance effortlessly.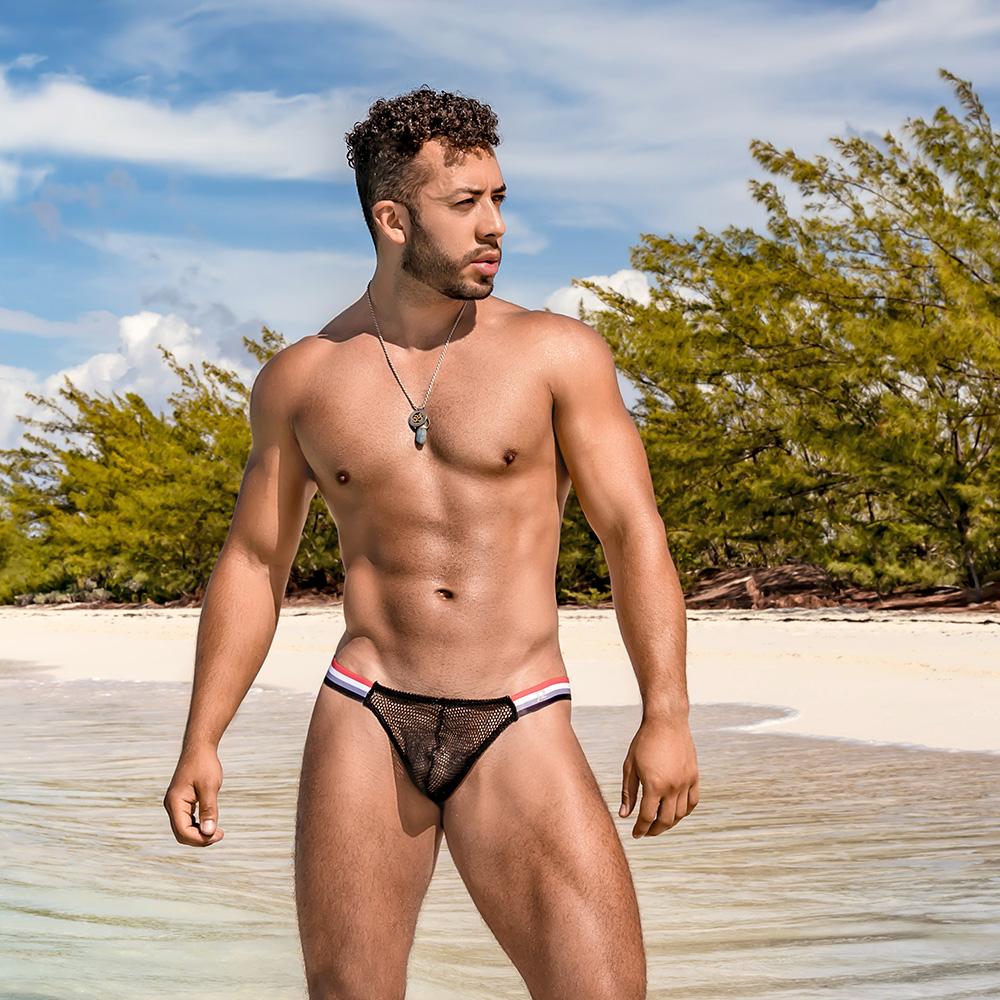 It has been observed that men in G-strings feel uncomfortable but looking at this style of male underwear, that perspective completely changes. And the fabric composition, polyamide, and spandex, well I don't think I need to say much.
3. Cover Male CML029 Ass Strap G-String
Oh! I love this style honestly. The colors and design are totally up to the mark. Further, the wide waistband is decent enough. Besides silhouette, the fabric composition polyamide and spandex is what makes this pair appropriate for working men.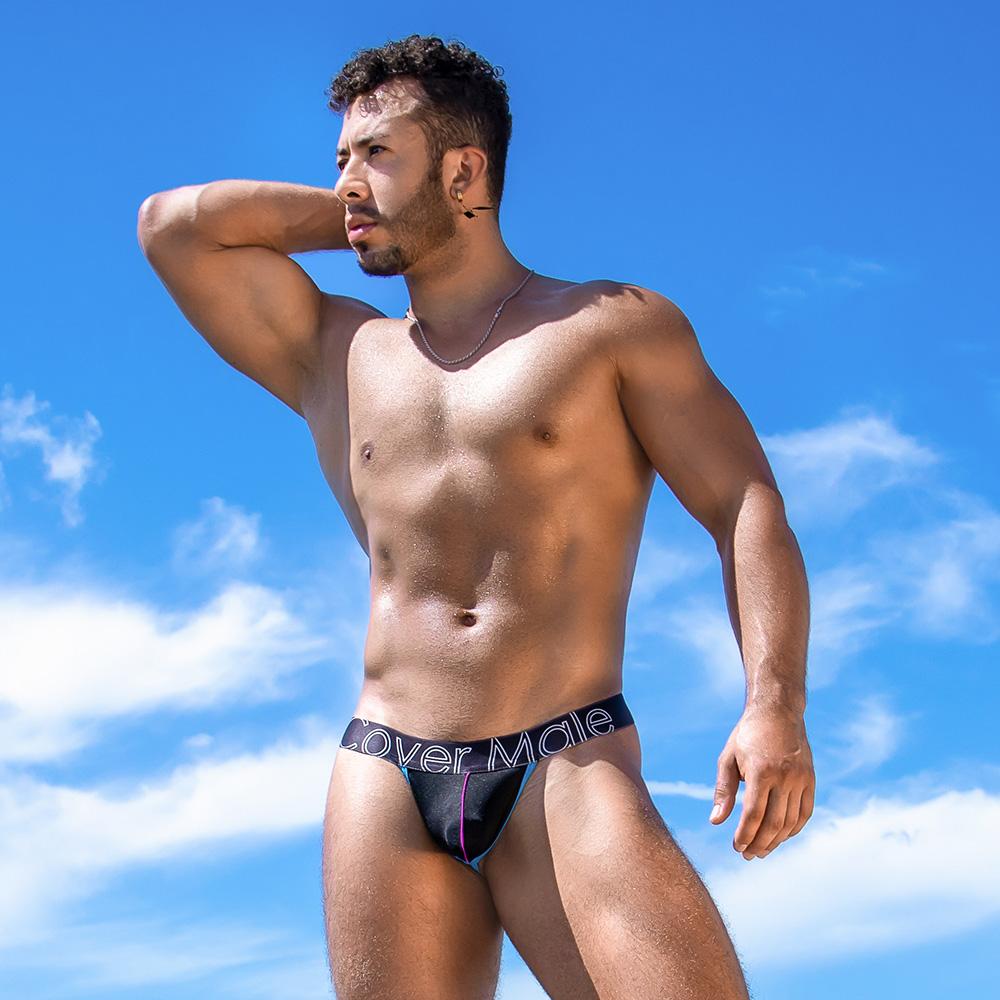 Spandex as a fabric is well known for stretchability. Furthermore, Spandex is a versatile and lightweight fabric that gives you great freedom of movement, aerodynamic and conforming to the right body shape. On the other hand, Nylon or polyamide offers a frictionless feel and maintains the shape of underwear very well. Moreover, as a wearer, you will find polyamide lingerie does not bunch, fold, or even roll up.
Hence, you feel more confident in polyamide-based male lingerie.
4. Nylon Tricot Boxer
Nylon Tricot Boxer underwear for men is a lightweight and relaxed fit. Whether you want to look good while travelling or want to focus on your practice for your main match, Nylon Tricot boxers for men should be considered. You can even wear it for everyday activities and even as loungewear.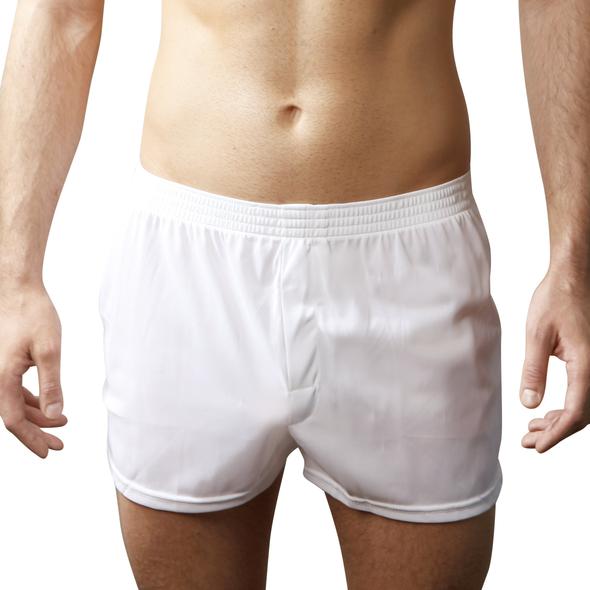 For maximum comfort, designers have used elastic waistbands. For easy access, designers have come up with fly opening and the breathable and fast-drying fabrics(100% nylon fabric) enhance the comfort of your underwear. The best advantage of investing in Nylon Tricot Boxer is, it virtually shrinks and wrinkle-free. Also, it's easy to take care of.
5.Nylon Tricot Brief
The reason why I am hooked on Nylon Tricot Briefs for men is because of its lightweight and smooth fabric like Nylon. It is a lightweight and relaxed fit. Moreover, you can trust this pair for travel and everyday activities. For maximum comfort, an elastic waistband has been used and fly opening for easy access. The non constricting leg bands makes it a comfortable and the best pair of underwear for men.
Furthermore, Nylon Tricot Brief underwear for men is made out of breathable and fast drying fabric and it hardly shrinks and is a wrinkle free pair. Also, caring for this style is no longer a hassle.
Just like women, men do deserve to look sexy and feel comfortable so give these styles a chance.
You May Also Like:
Pistol Pete PPI008 Hard Wood Bikini
New Launch: Pistol Pete Jockstrap and Good Devil Thong
Jockstrap VS Lace underwear – who would be the winner this Thanksgiving?
Mens enhancing underwear- reasons to have this Thanksgiving