Image Source: queerintheworld
Male briefs for straight men, boxer briefs for straight men, thong underwear for straight men, and G-string underwear for straight men but what about gay men? Are designers aware of their existence or not?
Well, without any doubt YES. Designers do have created styles that are great for straight as well as gay men after all every man has the right to look like Harvey Specter.
Although all the styles of men's underwear are beautiful and unique in themselves, but these styles come with the element of "exoticness" which makes them the reason for having and looking at them. These styles of male underwear are the perfect example of simplicity at their best.
Style 1: Jockstraps
That tiny, skinny, and sensual pair is none other than men's jockstrap underwear. Well, the way it has been crafted is unique. Jockstrap for men comes with a pouch, two straps, and a waistband. It's easy to wear and carry. Gay men consider jockstrap as "Gay Underwear" due to several reasons and one of them is "Shockingly Comfortable".
Brief underwear for men can easily ride up in the front and back but when it comes to a male jockstrap, that can never happen. They are far more comfortable than any other form of male underwear. You can move, run, and can perform your favorite positions( you know what we mean). #NoHinderance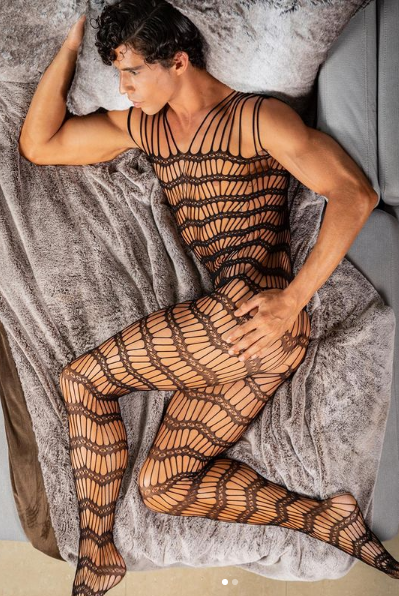 The second reason gay men considering this style of underwear as " gay underwear", they feel more confident. This might sound a bit weird and surprising, but it is a fact that wearing sexy underwear like a jockstrap, the level of confidence rises. Lastly, this sexy male underwear acts as a sports bra for men, it keeps everything at the right place and in the upright and locked position.
Though this sexy male underwear looks great on all body types if you are the athletic type, having a pair of jockstrap is a must. The way it will flatter your personality is outstanding.
Style 2: Sexy Underwear
This category of underwear comes with tremendous styles of male underwear. The sexy underwear range includes styles such as men's g-string, men's bikini underwear, and men's thong underwear.
There are times when men feel like taking their relationships to next level, that is the best time to wear any pair of lingerie from this category. Men's G-string underwear can easily turn on your partner but make sure it's comfortable to you because g-string underwear is not sweet to beginners. Beginners need to put extra effort into getting along with it.
This underwear range for men is capable of changing your boring life without any doubts. If you are done wearing styles like boxers and briefs, you can switch to these styles.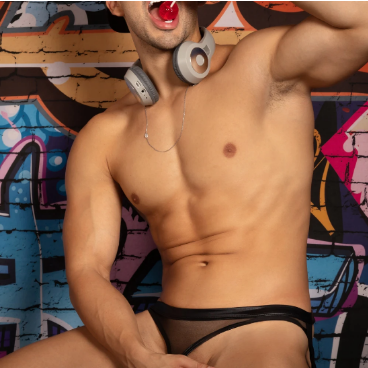 Style 3: Mens' See-Through Underwear Range
Men's see-through range includes styles like sheer underwear, lace underwear, and mesh underwear. If gay men haven't given a try to any of these styles, without any further thought they can consider them as "gay underwear". These styles are comfortable, supportive and embrace your features perfectly. However, for men who are thinking of making these styles part of their everyday life we won't suggest them to do that except mesh. As these styles are made out of fabrics such as lace, sheer they are not great for everyday comfort. So it's better to wear them on special occasions.
Therefore, all those gay men who were looking for sexy lingerie which can enhance their features without letting them compromise with comfort and support can pick any form of lingerie from these ranges.