Before we head ahead, it's time to make yourself clear with few things because it's essential being a man, types of enhancers.
There are 4 types of enhancers that are used in modern-day men's underwear, padding, pouches, pushers, and peachy.
1. Padding
If you are thinking padding is like your protective glove, so you are somewhat correct. As protective gloves safeguard your hands similarly padding in men's underwear protect your male genitals.
Believe us, they provide great comfort, keep a nice, gentle yet firm hold on your manhood and make sure everything is in the right place all day long. For a smoother and symmetrical look, one should go for padded underwear. This is appropriate for men who are proud of their assets and feel like flaunting them. The padding in men's underwear can range in thickness, shapes, and sizes. Therefore, go for the one which is comfortable for you and you think is made for you.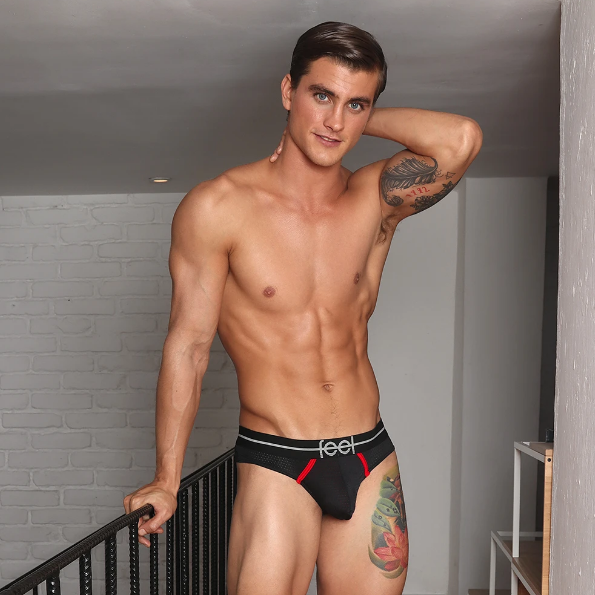 Image Credit: Skiviez
2. Pouches
After Padded, next on our list is pouch underwear. Pouch underwear has been designed smartly, seams, and with an extra bit of fabric. Pouch enhancing underwear displays whatever is hidden inside with full extent. Pouch enhancing underwear boost your entire profile.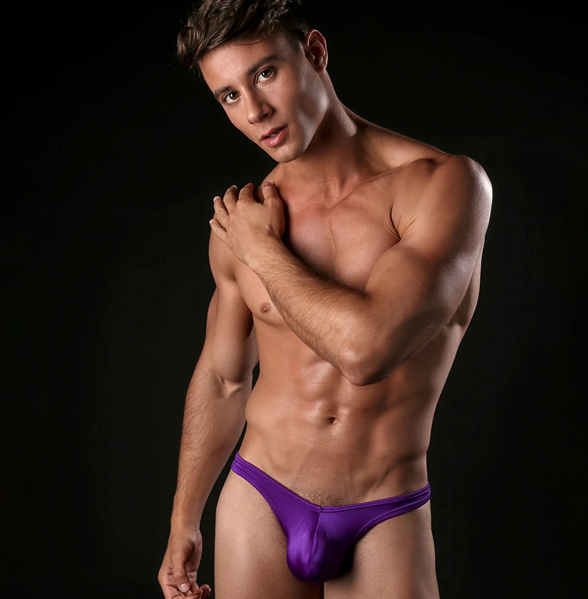 Image Credit: Be-Brief
3. Pushers
Push-up underwear thrusts the penis up and out, away from the body in a gentle, comfortable, and non-harmful way. This men's enhancing underwear acts as a helping hand, it keeps your features in the right place, therefore, this range is ultimate for you if you a fitness freak and also when you want everything to stay in one place.
4. Peachy (BUMS!)
Lastly, Peachy. Well, the Peachy range of underwear for men is the ones that take good care of your butt just like men's jockstraps. Men's jockstrap is the best example of this category. With this range of underwear, a person not only gets the right lift in the front but in the back as well.
Now, the main question, what are the benefits of wearing men's enhancing underwear and how to decide the right pair of underwear?
1. Enhancing pouch underwear keeps you sweat-free, reduces the temperature, and dreaded stickiness by letting the inner skin breathe. They allow air to pass through your men's underwear.
2. If Padded underwear for men is your cup of tea, we hope you are well aware of a fact that padded underwear for men tends to be less cool, however. It acts as an insulator therefore it is great for cooler months.
3. Whether you pick padded, pushers, or men's jockstrap underwear, achieving comfort is guaranteed. It supports you just like a bra for women. The person wearing pouch enhancing underwear experience zero swinging, zero readjusting, and great shape.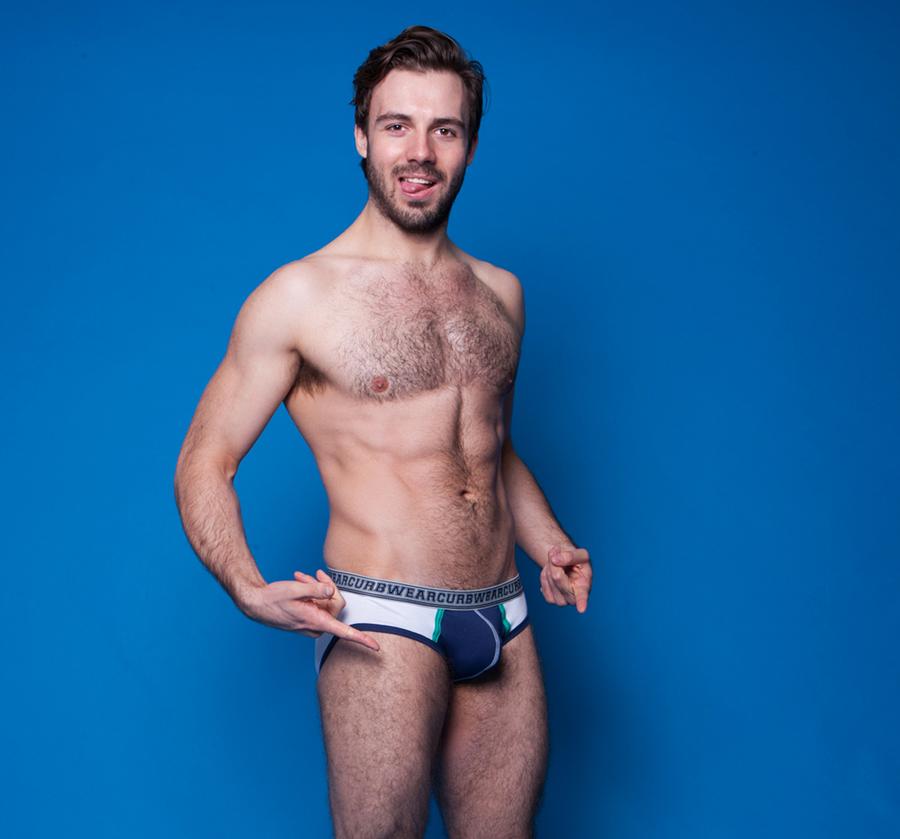 Image Credit: Curbwear
Now, the main question, what are the benefits of wearing men's enhancing underwear and how to decide the right pair of underwear?
The person wearing men's enhancing underwear achieve a rounder and fuller package. Well, apart from comfort, the right shape is also important or we can say that men lookout for that feature.
Whether you want to work out or want to play your favorite sport, you can trust the entire range of enhancing underwear .
4. Lastly, if we speak about finding your right one, for beginners Padded briefs or Padded boxers for menare what you require or trust. Second, if you are well-versed with the entire range and looking for a pair of men's underwear that can provide great shape, pouch enhancing underwear is what you need to include in your closet.
Underwear which is great for all occasions, provides great lift, comfort, supports you in the right manner, and makes you look "the man", it's time to introduce your manhood with men's jockstrap underwear.
Websites which should be considered for purchasing your favorite pair of pouch enhancing underwear are Be-Brief, Freshpair, International Jock, etc.
The entire range of enhancing underwear is the perfect range for modern men. It's a complete package and to get the best out of all the worlds, make sure you invest in the right pair of underwear i.e. in the right size. Make sure you measure the required parts.
Also, make sure you ditch habits such as machine wash, tumble dry, direct sunlight, and harsh washing detergents.
Read more here:
Styles Of Men's Underwear That Will Compliment Easter Day
Hot Model JJ GEIGER in Calvin Klein Underwear for men
Interesting Ways Of Celebrating Easter Which Everyone Is Not Aware Of
Scared Of Wearing Men's Jockstrap Underwear? These Reasons Will Convince You To Give It Shot