The highlights of the men's thong underwear
The biggest highlight of this men's thong underwear is the contrast colored stitching line that you can find all over the lingerie. This entire male lingerie is very appealing to eyes and to manhood as well. This mens underwear lets your imagination go wild.
Another best feature of Daniel Alexander Illusions Thong its comfort level.
About the brand
The Daniel Alexander brand is all about chic and practical mens underwear which they have been offering since 2015. In spite of the fact that the brand has been simply there for two or three years the uniqueness and the newness that the various styles have added to the underneath design of the male populace. The label has been giving the whole male population adored and acknowledged lingerie which has been decorated with delicateness. Their styles are great for men's family jewels. They even enhance your sex appeal. Daniel Alexander underwear styles for men are a complete package.
About the men's underwear
This delicate pair of men's thong is lightweight and snug-fitted due to which your manly features get a good amount of enhancement, whether it's your front profile or back.
Designers haven't manipulated the design structure, they have worked on the fabric and color part. To give it a flavor of uniqueness, designers have included a contrast colored stitching line which is its highlight as well. With that, they have included contrast colored piping on the pouch section.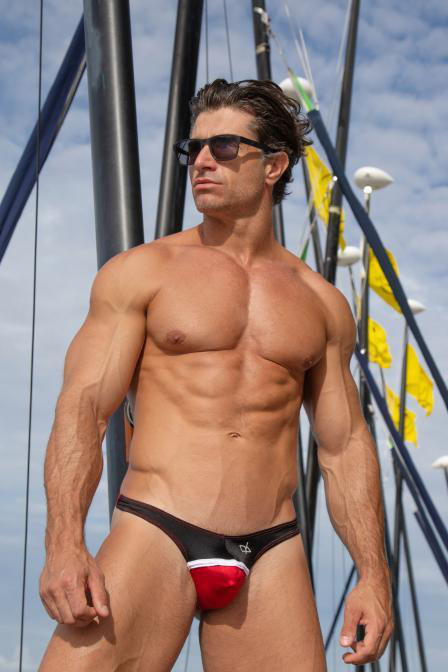 This men's underwear provides you a good amount of leg movement due to its skinny design which leads to embracing your manly features as well. People who are involved in physical exercises should consider this pair of thong underwear for men.
Besides designing, the combination of polyamide and spandex makes it the ideal form of male lingerie for working men. All those who get irritated due to "underwear labels" should give Illusions Thong a chance as they promote logos rather than labels. This pair of men's underwear lacks a proper waistband still it is capable of providing you great support and hold. Thanks to the designers who have crafted this in a certain manner.
Daniel Alexander Illusion thong for men has been designed in various colors and sizes therefore you get the freedom to choose accordingly. The logo of the brand has been placed in the pouch area.
Though this pair of men's thong is sufficient enough to make you feel great and confident but if you choose to pick the one in the wrong size, don't expect to look great in this delicate men's underwear.
Therefore it's essential to be a part of men's underwear which is made for you. If you are new to the thong world and wish to grab them due to their skinny factor, don't forget to measure your waist and package (if required) size.
To know more about the style, visit the link below:
https://www.skiviez.com/blogs/new-launches/fall-in-love-with-the-daniel-alexander-newly-launched-illusion-mens-thongs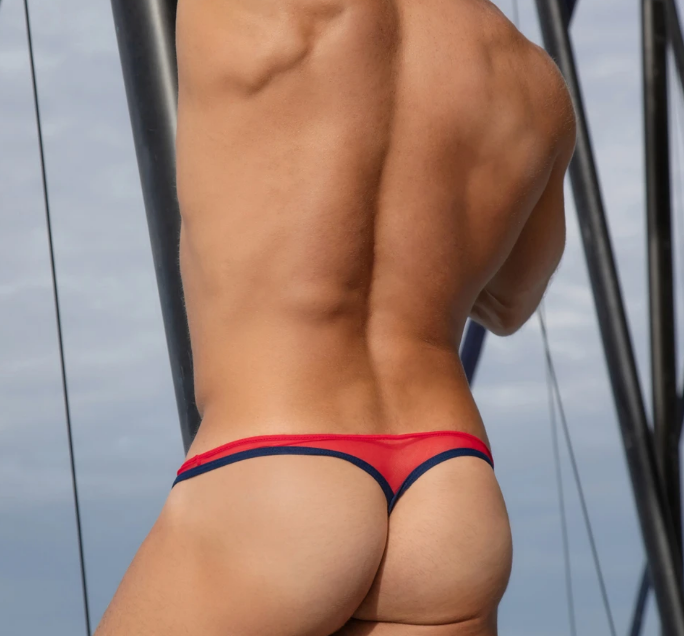 Fabrics Used
Polyamide – spandex
Colors available
Red/Black
Turquoise/White
White/Navy
Sizes
Small
Medium
Large
X-Large
Price
$15.66
Buy it here:
https://www.mensuas.com/products/daniel-alexander-dak047-illusions-thong?variant=32572658843719
https://www.erogenos.com/products/daniel-alexander-dak047-illusions-thong?variant=33082845003875
https://www.danielalexanderunderwear.com/products/daniel-alexander-dak047-illusions-thong
https://www.be-brief.com/products/daniel-alexander-dak047-illusions-thong?variant=34616194596997
https://www.skiviez.com/products/daniel-alexander-dak047-illusions-thong?variant=32879254274071
Read more here:
What's Hot?: Intymen Femme Brief
Brand New: Intymen Obscene Bikini
Hope you have thong based out of these fabric in your closet.
5 things that can kill your G-string's charm