The highlights of the men's jockstrap underwear
Daddy Underwear freshly launched a men's jockstrap underwear naming it – Salon Jock which is extremely sensual and different from your ordinary Male jock.
Although it is a jockstrap but comes with coverage that is similar to your bikini underwear or we can say, "a perfect blend of bikini underwear coverage and men's jockstrap underwear support." Daddy underwear Salon men's jocks come with a unique leg band design. The fabric composition used in it is Polyamide and Spandex.
About the brand:
Mensuas have always surprised its customers with its amazing mens underwear collection crafted by all the reputed underwear manufacturers of the industry. Mensuas as a brand offers more than 60 high-end brands including all sorts of lingerie brands. From brands like Good Devil which is known for providing the erotic styles of men's lingerie to underwear brands like Cover Male, Mensuas has everything on its plate.
Recently, they have come up with a men's sexy underwear brand which deals in erotic lingerie styles for men, Daddy Underwear. Daddy underwear was introduced to the male populace in the year 2016.Whether it's about designs, patterns, and styles, Daddy underwear will never let you down.
This men's underwear brand is the perfect combination of functionality and fashion. Whether you are looking for a range of mens underwear that can fulfill your fetish needs or it's about staying confident from 9 to 5, Daddy underwear is capable of providing you everything. All you need to do is trust.
About the men's underwear:
Men's jockstrap underwear by Daddy underwear has a flavor of uniqueness. This pair of men's underwear is a combination of two styles- men's bikini and Jockstrap. Designers have extracted the coverage part from the bikini and support feature from men's jockstrap. The unique leg band design is what makes it different from other brands of jockstrap underwear. This sexy men's underwear is perfect for your gym classes due to its high leg movement, skinny design, and the combination of Polyamide, spandex which makes it flexible and stretchable.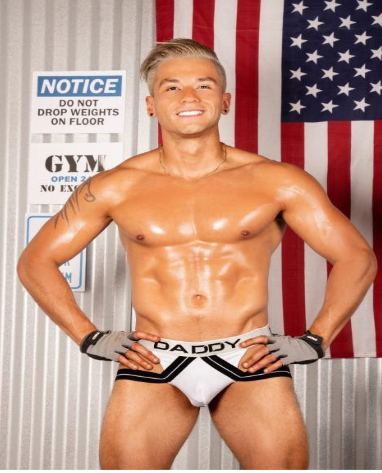 Men who do not feel great in styles without waistband can consider this as it comes with a broad waistband on which resides the brand's name in bold letters. For better security, creators have included a contour pouch in it.
The snug-fitting offers great shape to your front and back assets. Men who feel awkward in styles such as men's bikini underwear, men's thong underwear, and men's jockstrap underwear, yet wish to try something unique can wear Salon Jock on the beach. Ensure you are wearing it with a formal shirt with folded sleeves. To showcase your abs, let your shirt remain open.
Also, don't forget to wear them in your size.
https://www.mensuas.com/blogs/new-launches/brand-new-daddy-underwear-salon-jock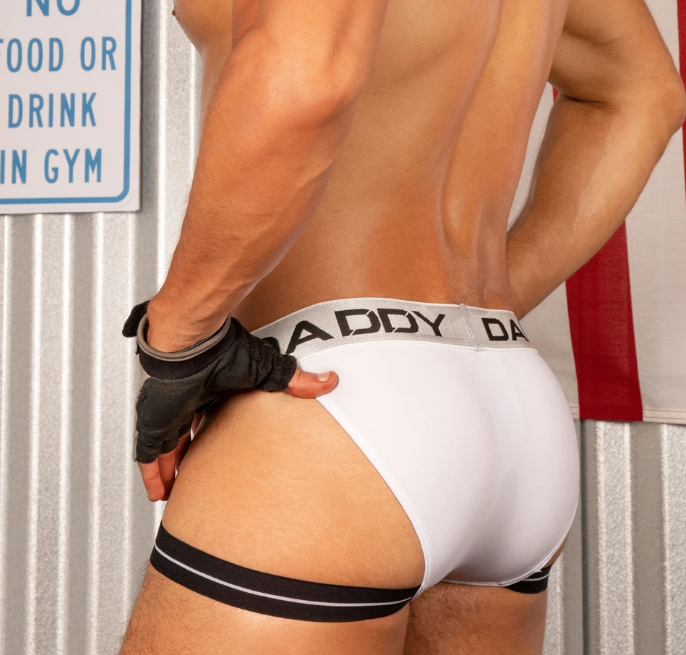 Features:
1.Unique, comfortable and lightweight
2.Available in different colors and sizes
3.Include contour pouch
4.Broad waistband
5.Low-waist
6.Offers great leg movement
7.Appropriate for occasions- Exercise, foreplay and regular comfort.
Fabrics Used:
Polyamide – spandex
Colors available:
Navy
Red
White
Sizes:
Small
Medium
Large
X-large
Price:
$15.83–$17.05
Buy it here:
https://www.mensuas.com/products/daddy-underwear-dde030-salon-jock?variant=32494464434247
https://www.ebay.com/itm/Daddy-Underwear-DDE030-Salon-Jock-Mens-Sexy-Jockstrap-Enhancing-Underwear-/283985193713
https://www.skiviez.com/collections/daddy-underwear-jockstraps/products/daddy-underwear-dde030-salon-jock?variant=31689396486167
Read more here:
New Launch: Experience Comfort and support with Modus Vivendi luxe Velvet Line
Underwear Review: Modus Vivendi Camouflage Collection
Underwear Motivation: Modus Vivendi New Fall/Winter Men's Underwear Collection
New Launch: Modus Vivendi launches the Leather Line from the Fall Winter Collection