Image Source: Instagram
Model Instagram
Vlad Parker
https://www.instagram.com/p/CGOf48sg9b1/

Introduction
When you think of Marcuse Inflate swimwear for men, you are someone who's not looking for that extravagant pair that doesn't boast a lot. However, it doesn't make you feel ordinary because the comfort is so luxurious as well as the cuts are so sexy that it won't be an ordinary feeling down there. These men's swim briefs by Marcuse Underwear are available in such a wide number that you could have one for all your moods.
Want to check out all the colors that are available in the Marcuse Inflate swim briefs for men? Check out this Youtube video where you'll find a sneak-peek of the same.

Click here –
Main features:
Starting from the beginning, you will be able to find the variety of colors that these men's swim briefs are available in. Next in line, is the slim design with skimpy cuts that will take your sex appeal to the next level. With a solid color on the fabric surface, it is the cuts, the hold, and the comfort that these men's briefs provide to the assets when you are busy doing what you love on the beach. Take a look below to find the features of this men's swimwear style for better know-how.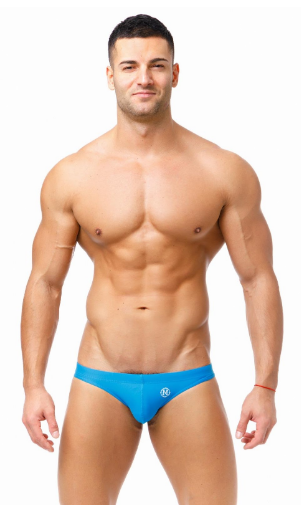 Embroidered MARCUSE logo on the front
Elastic waistband and internal drawstring
Front lined interior
MARCUSE embroidery logo at the back
Fabric composition: 80% Nylon 20% Spandex
Italian made fabric
Front lined interior (White, neon yellow, and neon pink are fully lined)
Loved it?
Now, take a look at this Instagram post to get an idea of how it'll look on your body.
Check it out here – https://www.instagram.com/p/CGOf48sg9b1/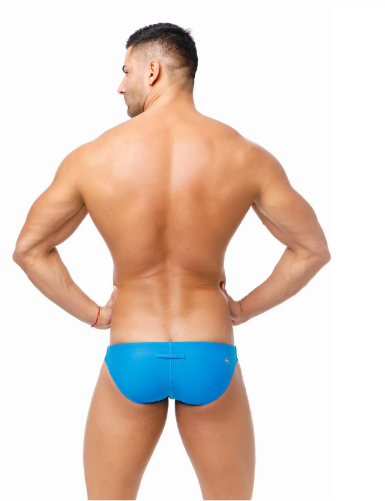 About the brand
Marcuse has been in the men's underwear styles industry for some time now and is famous among current men. Situated in Australia, the brand is designed and fabricated in one place. Marcuse offers a sharp grouping of men's underwear and swimwear for men to every one of its purchasers. Click here to know more about the men's hot underwear brand.
Fabric Used
Fabric composition: 80% Nylon 20% Spandex
Sizes
X-Small: 27 – 29 inch lower waist (69 – 74cm)
Small: 30 – 32 inch lower waist (75 – 81 cm)
Medium: 32 – 34 inch lower waist (81 – 86 cm)
Large: 34 – 36 inch lower waist (86 – 91cm
Colors
Inflate blue
Inflate charcoal
Inflate red
Inflate neon yellow
Inflate white
Inflate pastel green
Inflate yellow
Inflate black
Inflate burgundy; and
Inflate charcoal green
What do we like?
We love the following things about the swim briefs for men by Marcuse:
The range of hues that this men's swimwear line features.
The support rendered with a slim design; and
The extremely low waist fit allows you to show off the upper body as well.
What can be the problem?
The center seam in the back can be troubling when you sit for a longer duration.
Price:
US36.99 – $49.99
$49.95
39,00 €
Buy it here:

https://www.marcuse.com/swimwear/inflate.html
https://www.wearitout.com.au/marcuse-inflate-swim-brief-burgundy
https://www.inderwear.com/en/33-swim-brief/31353-inflate-swim-briefs-red-marcuse.html
https://www.male-hq.com/marcuse-swimwear-inflate-swimbrief-charcoal/
https://www.male-hq.com/marcuse-swimwear-inflate-swimbrief-red