Similar to marmite, some individuals strongly oppose wearing g-string underwear while others adore them. Although we are aware that the respective mens underwear is a question of personal choice, it's nevertheless crucial to shop with knowledge.
Further, to assist you in making a decision, we're addressing some of the most often asked questions (and busting any myths!) regarding mens g-strings.
There are reasons or questions to give sexy underwear like g-strings for men or male thongs a try. However, ultimately the best way to decide is to test a pair for yourself. Now for the questions!
1. How Pleasant Are Mens G-String Underwear To Wear?
It varies. G-string underwear is popular because they are lighter, covert, and comfortable for many individuals. In fact, they are far less prone to bunch up and shift throughout daily activities because of their simple form.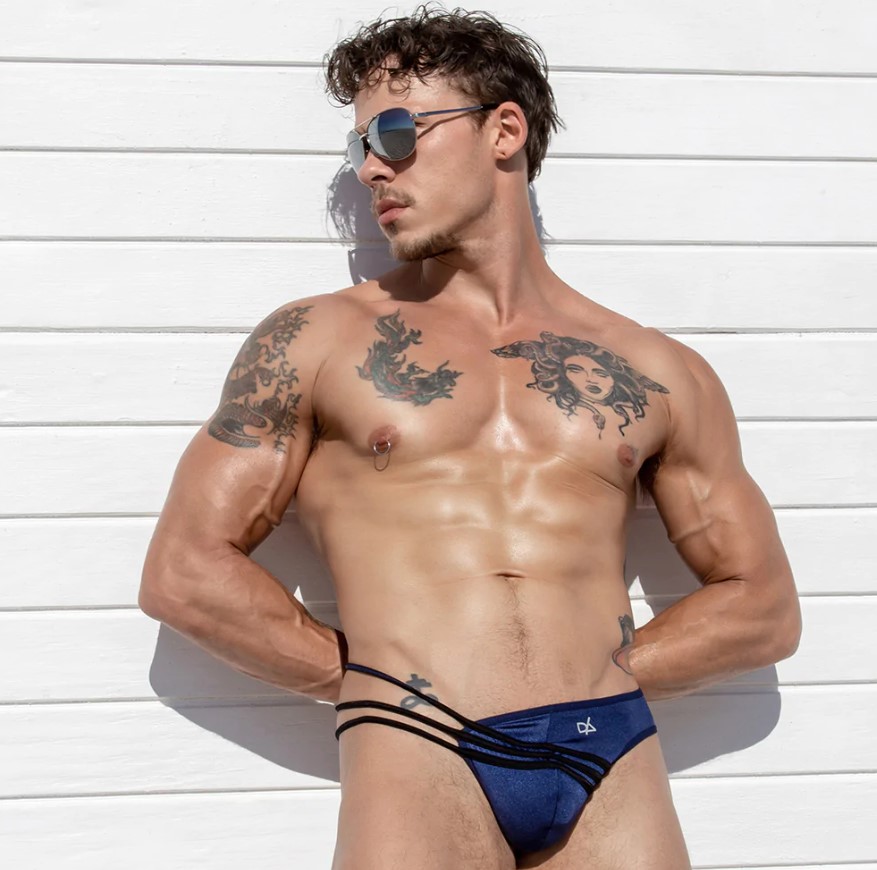 If the hot styles are constructed from scratchy, ill-fitting materials, they lose some of their comforts. Although tight lace g-strings are fantastic for the bedroom, they are not made to be worn for long periods.
2. Can You Wear G-String Underwear All The Time?
Absolutely! Because they may be worn underneath anything without creating a Visible Underwear Line, thongs or g-strings are a fantastic everyday option. Moreover, the ones that are too tight and need to be adjusted frequently should be avoided. Our organic cotton underwear has a characteristic sleekness and offers a reasonable amount of coverage.
3. Do Mens G-String Underwear Pose Health Risk?
Thongs are misunderstood as being unclean and a source of intimate diseases. There is no proof that thongs induce bacterial infections or other illnesses, according to 2018 research.
According to studies, the material component of underwear is directly related to the chance of infection rather than the kind of underwear's design. Skin irritations and rashes are more likely to occur while using synthetic textiles like polyester and nylon.
Because it is more breathable and kinder to the skin, cotton is the healthier option. Cotton is also absorbent, enabling excess moisture to evaporate, which prevents the development of germs.
The respective style made of organic cotton is much better! The final fibers of organic cotton are longer and softer since it is cultivated without the use of harsh chemicals, making them ideal for delicate skin. In addition to being significantly better for you, organic cotton is much kinder to the environment.
4. Why Are G-Strings So Fantastic?
The range of options accessible for each type.
There are a wide variety of g-string styles accessible for you to select from if you're looking for practical solutions in the appropriate beneath fashion. You'll be delighted to see the seductive goods in the catalog, even if you're attempting this attractive style for the first time. They are flirtatious, frank, hot, and incredibly sensual. There are several options, including men's pouch underwear, strappy styles, and string waistbands.
The assistance is optional and depends on your preference.
This is a choice since some people may need a lot of lifting and support while others may want to hang out with no assistance at all. It provides comfort and stability that are present in both the workplace and in beds. Support is important, but no support or coverage would be appropriate for anything as revealing as men's g-strings, which are designed as specialist clothing for private occasions.
So, which brand of g-string underwear do you prefer? Do you like the style? What can be the reason for the same? Do let us know in the comments below.
You May Also Like
How to Feel right in Mens Briefs ?
Spend summer with eco-friendly men's underwear brands
All your Men's Bikini questions will be answered here – Read on
The popular Mens Gay Underwear Styles you should know