Flaunting in this generation is very common. People flaunt every other thing they recently purchase. Buy the house stuff or your new pair of men's underwear, it needs to be flaunted in order to let everyone know that you have great taste when it comes to fashion. There are people who like to flaunt and on the other side, there are individuals who reveal their fashion when it is the right time. If you are someone who is scared to flaunt your style, then this blog will tell you some fashion tips with the help of which you'll look fascinating every time you have to reveal your male underwear.
Talking of men's underwear styles, you must be knowing that there are a few men only who know what fashion is trending in the market. There also men who do not take their underneath fashion seriously and wear the random pair of male underwear they will find in the morning covering them with fashionable attire. When we talk about fashion, we not just talk about outside attire but also the inside one. There is nothing that keeps you stylish even when you face wardrobe malfunction other than your men's underwear. Hence, believe it or not, men's underwear is getting recognition all over the world and if you haven't taken it seriously then you must.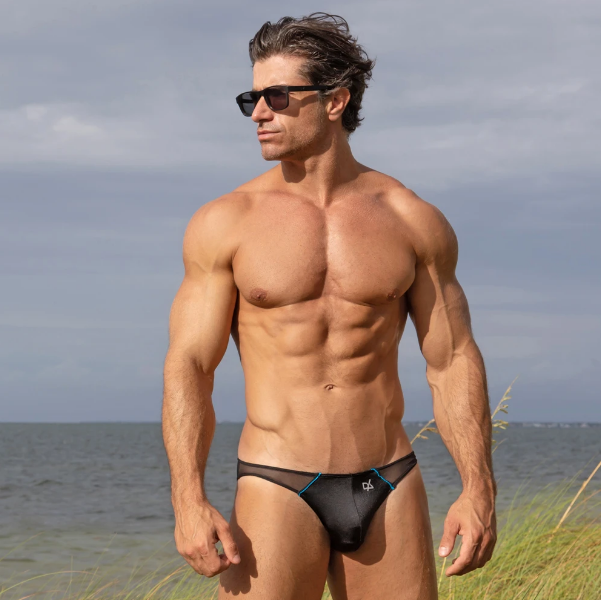 Picture credit: Be-Brief
This blog tells you how can you flaunt your men's underwear in a way that enhances your appearance and also does not look absurd.
Follow the points below and be prepared to look stylish.
1. Wear your men's bikinis to the beaches and pool –
Visiting beaches and pools are very common during the summer. This is the perfect time when you can show off your men's underwear in public and grab all the attention. You can go for men's bikinis which acts as your perfect partner in giving you comfort along with enhancing your fashion.
2. Let your men's underwear pop out of your low-waist jeans –
Low-waist jeans are in trend and if you have ample pants and jeans that sit lower on your waist, then it is a positive thing for you. You can wear your perfect men's sexy underwear and can flaunt a little part of it while keeping the rest for a surprise. Attending parties and functions following this fashion will be exciting for you.
3. Make your partner notice your men's exotic underwear –
Spending private time with your partner is necessary and requires bold and fashionable attire. Wearing men's exotic underwear in front of your partner would make her want more of you. You'll stay there in comfort while your men's designer underwear will increase the temperature. Hence, you can choose your pair from Be-brief and get ready to attract your partner.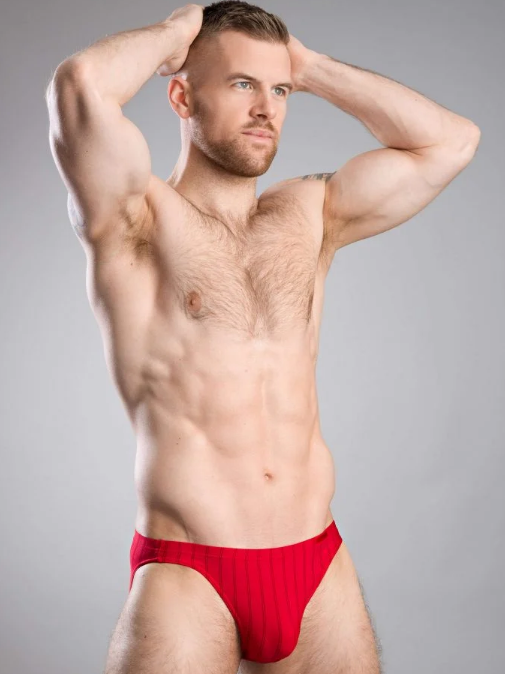 Picture credit: Dead Good Undies
4. Flaunt your perfect shape while wearing tight pants over your perfect men's underwear –
If you like to show your curves by wearing tight pants or jeans then you must try wearing men's sexy underwear which simply disappears inside while giving you an attractive shape. You won't have to face the embarrassment of visible underwear lines as your men's designer underwear will not be visible even when you wear tight pants.
5. Change different styles for different occasions –
Trying different styles for different occasions makes people wonder how stylish you are. It is a fashion trend that leaves a good impression of yours while you are in public. As there are different men's underwear styles available, you can try each for every special occasion you visit.
Hence, now that you know how can you flaunt your men's underwear style, you must shop for different pairs from Be-brief and get ready to look stylish wherever you go.