Lure Menswear is a renowned brand that offers a stunning range of men's underwear designed to enhance your comfort, confidence, and style. Their collection boasts a fusion of innovative designs, premium fabrics, and impeccable craftsmanship, making Lure Menswear the go-to brand for those seeking stylish and high-quality underwear. In this article, we will explore how you can style Lure Menswear underwear for everyday wear, creating a fashionable and sophisticated look that seamlessly blends comfort with style.
Choose the Right Fit: Comfort First, Always
Briefs: Classic Comfort and Support – Lure Menswear
Opt for Lure Menswear briefs for a timeless and comfortable everyday look.
The snug fit and supportive design ensure optimal comfort throughout the day, allowing you to move with ease and confidence.
Boxer Briefs: Versatile and Stylish – Lure Menswear
Lure Menswear boxer briefs offer the perfect balance between coverage and style.
Choose a pair that fits snugly around your thighs and provides ample support, giving you a sleek and sophisticated silhouette.
Trunks: Contemporary Style and Comfort – Lure Menswear
Trunks from Lure Menswear offer a modern and fashionable twist to everyday underwear.
Look for a pair that features a shorter leg length and a body-hugging fit, providing both comfort and a sleek appearance.
Embrace Colors and Prints: Adding a Pop of Personality
Solid Colors: Timeless Elegance
Opt for solid-colored Lure underwear to create a classic and sophisticated look.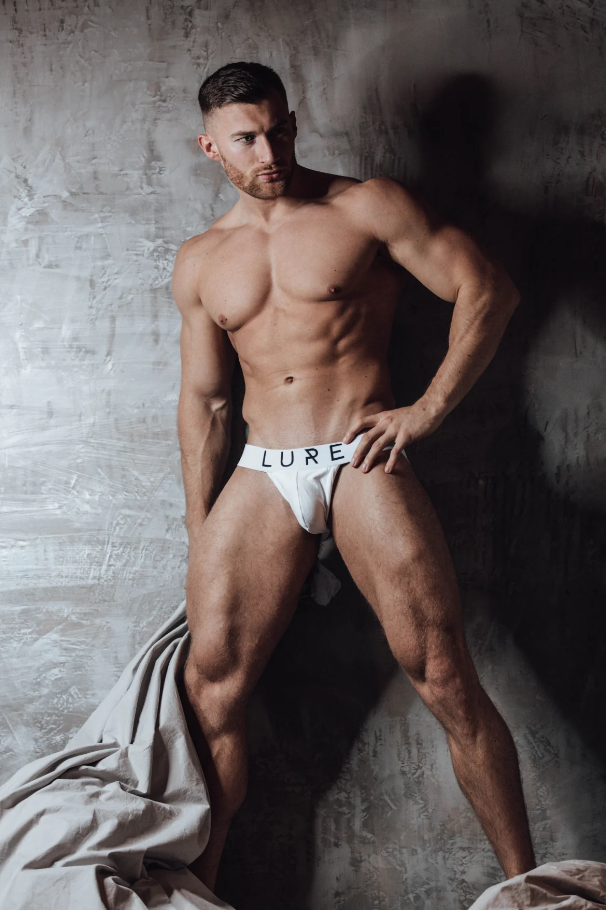 Choose neutral shades like black, white, or gray for a versatile and timeless appeal, or experiment with bold hues to express your personality.
Prints and Patterns: Expressive and Playful
Lure offers a wide range of underwear with eye-catching prints and patterns.
Incorporate fun patterns such as stripes, checks, or floral prints to add a touch of playfulness and individuality to your everyday style.
Layering with Confidence: Styling Tips for Outerwear
Casual Outfits: Effortlessly Chic
Pair your Lure underwear with jeans or chinos for a casual yet stylish look.
Opt for a low-rise waistband that sits comfortably beneath your pants, allowing you to rock your favorite underwear discreetly.
Office Attire: Understated Elegance
Wear Lure underwear under tailored trousers or dress pants for a polished and professional appearance.
Choose underwear with a seamless construction to avoid any visible lines and maintain a sleek silhouette.
Active Wear: Performance and Comfort
Lure Menswear's moisture-wicking and breathable fabrics make their underwear ideal for active lifestyles.
Whether hitting the gym or going for a run, pair your Lure underwear with moisture-wicking athletic shorts or leggings for optimal comfort and performance.
Confidence from Within: The Power of Well-Fitted Underwear
Body Confidence Boost
Lure underwear is designed to contour and enhance your physique, boosting your body confidence.
The right fit and supportive construction of their underwear can make you feel comfortable, confident, and ready to conquer the day.
Inner Self-Expression
Choose Lure underwear that reflects your personal style and allows you to express your unique identity.
Whether it's through vibrant colors, bold prints, or subtle detailing, let your underwear be a reflection of your inner self.
Conclusion: Elevate Your Everyday Style with Lure Menswear Underwear
Lure Menswear offers a range of underwear that combines comfort, style, and sophistication, making it the perfect choice for everyday wear. By following these styling tips, you can elevate your everyday style and feel confident from the inside out.
Remember to prioritize comfort when selecting your Lure underwear. Choose the style that suits your preferences, whether it's the classic comfort of briefs, the versatility of boxer briefs, or the contemporary appeal of trunks. The right fit will ensure that you can move with ease and confidence throughout the day. Embrace the power of Lure underwear to not only elevate your style but also express your true self.
You May Also Like:
Why Men's Thong Underwear is the Ultimate Way To Spice Up Your Love Life
The Ultimate Guide to Tyding Up Your Men's Underwear Collection
Why Men's G-String Underwear is Ultimate Underwear For Summer Seasons
The Art of Exposing Your Men's Pouch Briefs: Tips and Tricks
The Golden Rules of Men's Underwear: Why Quality and Durability Matter