G-string for men is undoubtedly among the boldest and sexiest types of underwear men. It's time to dispel the myth that g-strings are only worn by guys. G-string underwear is for everyone who feels at ease in their flesh. We acknowledge that this attractive pair of men's underwear is not like your conventional bikini underwear. Thus, it is not advised for beginners.
You can adjust to this enchanting male underwear, and we promise you'll adore it once you do. Its ability to move with you and accentuate your features is extraordinary.
We want to share with you something before we begin the guiding portion. Despite popular belief, male thongs and g-string underwear are not interchangeable. Furthermore, despite popular belief. G-string underwear is a little bit narrower than men's thong underwear. Men's G-strings are a subset of men's thongs, and most importantly, anyone interested in trying out men's thongs must do so before moving on to men's g-strings.
When It Comes To Men's G-String Underwear, Size Counts A Lot
The right size is crucial in mens lingerie, whether it's jockstrap underwear, thongs, or your g-strings. Uncomfortable results from incorrect sizing. Men who have worn boxer briefs, bikinis, and other types of underwear sometimes have trouble choosing men's G-string underwear. If you choose a smaller size, the rear string will dig deeply into your flesh, creating a painful and uncomfortable experience for you. In actuality, going up a size might result in additional fabric collecting on the back and creating unsightly creases. So choose a comfortable fit.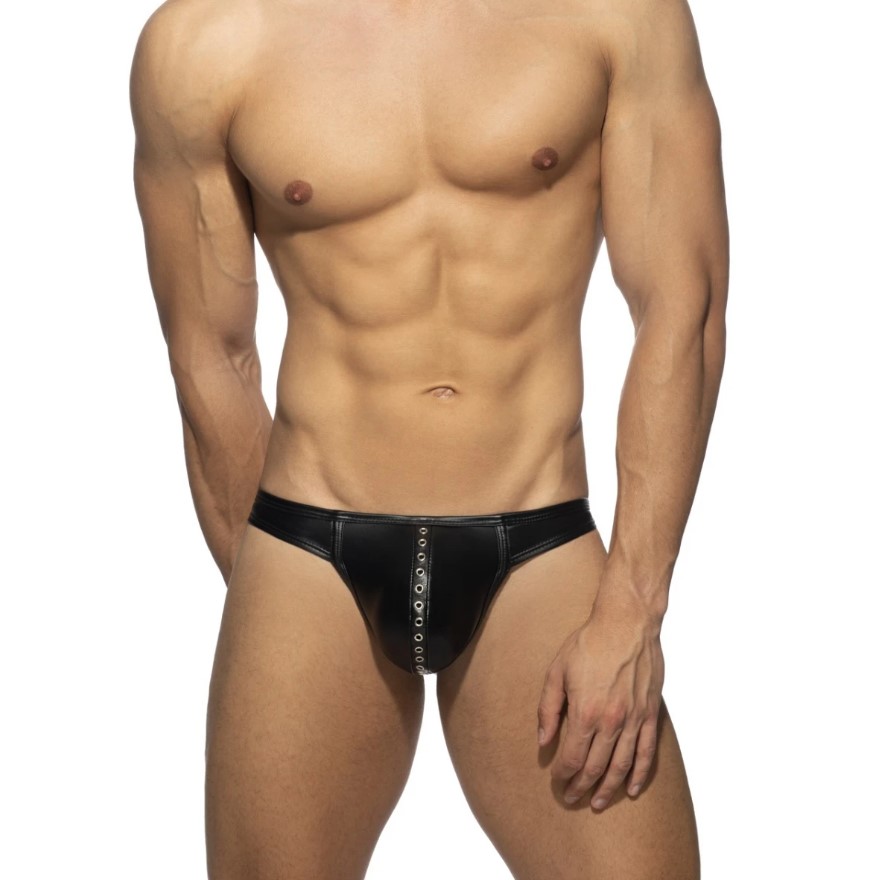 The kind of fabric has a significant influence
Your men's underwear's fabric makes a significant difference. It has the potential to either make you feel comfortable or uneasy. When we say the proper fabric, we mean that the material should complement your event and the weather. This does not, however, imply that certain sorts of materials are fantastic and others are not. For instance, do you believe you should be supported and comfortable when wearing cotton-based g string underwear when working out? Do you think comfort is possible when wearing a nylon men's g-string in a hot, muggy environment? No, good.
Therefore, make sure you are clear about what you want before choosing a g-string for men. Designers are creating several versions of this look, so if you discover something suitable for the gym and exercise, make sure it was made of nylon spandex or polyester spandex. When you wear men's underwear with spandex, the fabric, which is similar to polyester and nylon, is stretchy, supple, and keeps your manhood dry as you exercise.
What is The Purpose Of This?
We assume that there is a reason why you are seeking g-strings. The sexy underwear is so hot and so comfy, etc., so you either want to wear it to appear hot on the beach or just want to try it.
We advise having a goal in mind when buying g-string underwear since only then can you make an informed decision. For instance, you wouldn't choose a style made of nylon or polyester if you were seeking situations like foreplay and sexual contact. You'll look for a style made of lace and sheer material. Similar to how you wouldn't choose anything transparent to keep comfortable and look good on the beach since it would expose male genitalia, which is not a good idea. You should opt for a pair of g-string underwear composed of nylon and polyester for the beach.
You should just know that before you get hands on g-strings, thongs are a must. You will feel the comfort, the relaxation wearing them. Furthermore, wearing g-strings will be way easier then. What do you think of g-strings for that matter? Do let us know in the comments below.
You may Also Like
What To Keep In Mind With Men's Sexy Underwear?
Roll Drums…Blow the Trumpets…Underwear Station Launches Mens Underwear DropshippingWant To Spice Up Your Sex Life?
Choose The Right Men's Gay Underwear!