Do you want to do something new this Christmas?
If yes, you have arrived at the right place. Now is the time to put away those slacks, T-shirts, and jackets you wear every year.
Men's thong underwear is waiting for you to give it a sexy and attractive look. We will assure you that switching to men's thongs will not be a bad choice for this Christmas.
Simply scroll down the blog to learn about the various reasons to wear a men's thong.
Covid-19 has prevented many people from getting together with friends and family, therefore now is a good time to try out this fashion.
1. Men's Thong Underwear Features with A Long Faux Fur Jacket
Faux fur jackets are universally well-liked by both sexes. It's soft and warm, so you won't feel cold, and it goes perfectly with your gorgeous thongs, the male equivalent of briefs.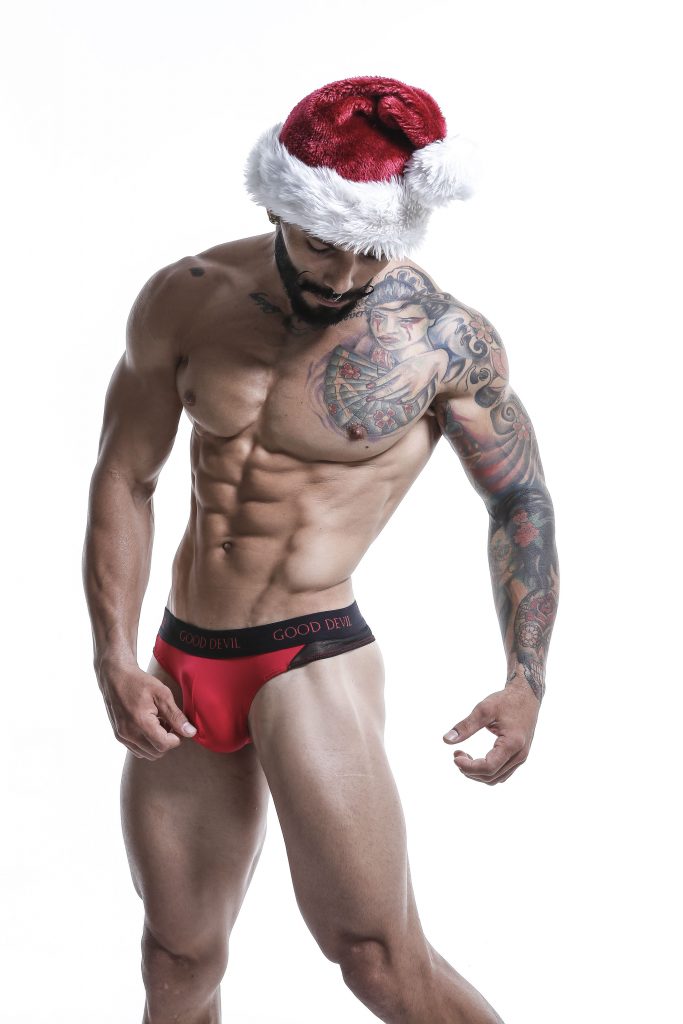 Combine your red cap with your fake fur jacket, long boots, and thong underwear for a dapper outfit.
Grooming is essential on Christmas Day in order to show off your gorgeous cuts. After buttering or oiling your body, men's thong underwear will shine brighter.
If you want to highlight the bottom, then you must also polish the thighs.
Designers have also started making amazing styles in the men's thong underwear line, so you may choose and choose based on your personal preferences.
2. Men's Thongs and Trench Coat Combination
In colder climates, the trench coat is an essential item of outerwear. When paired with male thongs, the sleek and fitting form of this brief accentuates your curves in all the right places. Some of the most impressive Trench coat collections are made by Burberry and other luxury labels. Please do take your preferred pair with you.
If you are influenced by this style, try to wear different colors of coats and men's underwear to get a unique outfit. Just don't avoid your legs; put on long socks to be safe and feel warm.
Finally, you just need to grab a Santa cap to complete your attire for the Christmas celebration.
To select your favorite men's thong underwear design, just head over to the Skiviez store, where you will find the new collection at great deals.
3. Wear Men's Thong + Turtleneck + Wool Coat
Everyone knows that long coats are trendy in the winter. You feel warm and cozy wearing it, and you enjoy looking like a trim guy afterward. The dark colors appear on it to give it a luxurious feel, and it is usual to buy it every year whenever winter arrives.
Although it is the best investment you can make for yourself, it is necessary to obtain it during the winter. As you wear this and put your hands in your pockets, you won't be able to pull yourself away from wearing it.
Try something different this holiday season and wear your turtleneck sweater under a wool coat with some men's thong underwear. Plus, finish the look with a Santa hat and tall boots.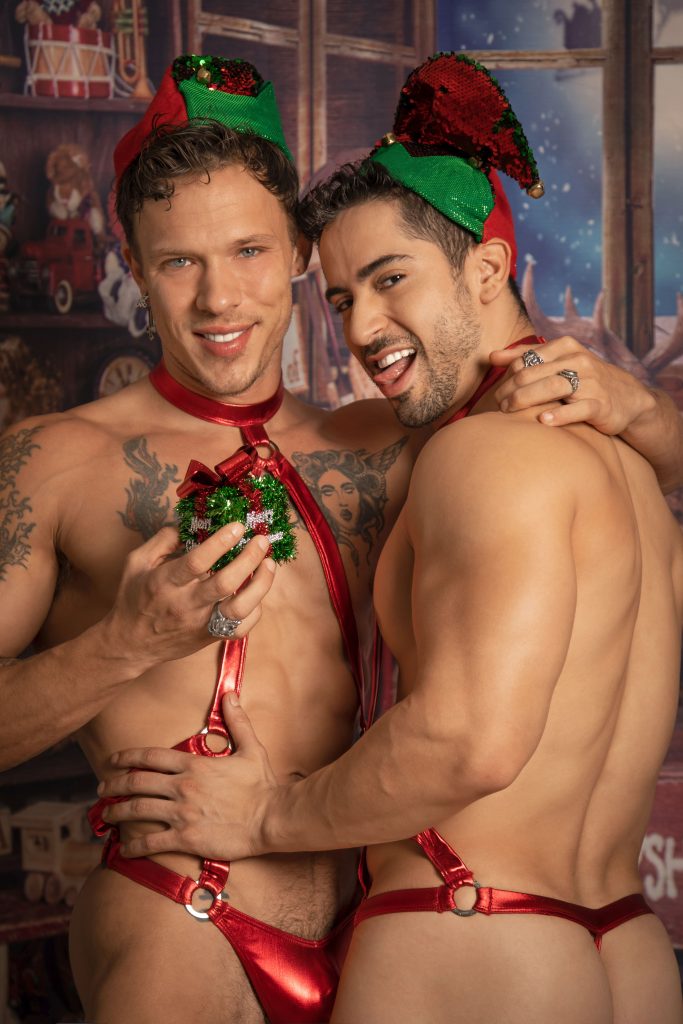 We all know that bottoms and underwear are not interchangeable, but switching things up a little bit in your wardrobe won't hurt you. We're aware that you've been donning this sultry male underwear as "underwear," rather than as the bottom, but we're kindly requesting that you switch things up for Christmas.
This holiday season, try something new with your male thongs men's thong underwear than wearing them as underwear and you can scroll other underwear styles such as men's briefs, men's bikinis, men's g-strings, and jockstraps, and report back to us on how it went.
You May Also Like:
Why Is Drinking Wine and Wearing a Men's Thongs to Thanksgiving and BFCM Week Meal a Smart Idea?
Get Yourself a Perfect Gift This Thanksgiving and BFCM Week!
Why Men's Thong Underwear Will Be Perfect for Thanksgiving and BFCM Week?
Skiviez Fan Contest: Have you already Participated?
New Launch: Good Devil Ass Jockstrap